Jason Williams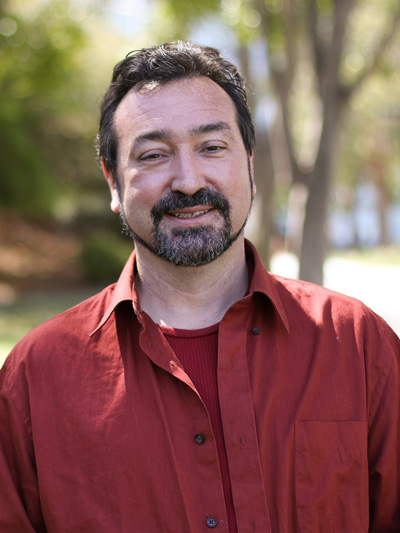 Associate Professor
Contact Information
Education
Ph.D., Cognitive Psychology, University of California at Santa Cruz
B.A., Psychology, University of California at Riverside
Courses Taught
PSY 201 General Psychology
PSY 329 Research Methods
PSY 429 Memory and Cognition
Research Interests
Nonverbal and covert communication, including eye movements, and the role of emotion in these processes. The role of emotion on electronic communication. If you find it interesting, I probably will too.
Selected Publications/Professional Activities
Williams, J. A. (2012). Discrepant visual speech facilitates covert selective listening in "Cocktail Party" conditions. Perceptual and Motor Skills, 114(3), 903-914.
Kelly, L., Keaten, J., Hazel, M., &Williams, J.A.(2010). Effects of reticence, affect for communication channels, and self-perceived competence on usage of instant messaging. Communication Research Reports, 27(2), 131-142.
Williams, J. A., Burns, E. L., & Harmon, E. A. (2009). Insincere utterances and gaze: eye contact during sarcastic statements. Perceptual and Motor Skills, 108, 565-572.
Williams, J. A., Bridgeman, B., Woods, T., & Welch, R. (2007). Global VOR gain adaptation during near fixation to foveal targets. Human Movement Science, 26(6), 787-795
Williams, J. A. (2007). Student research in Psychology courses. APS Observer, 20 (10). Also included in edited volume:Perlman, B., McCann, L. I., & McFadden, S. H. (2008). Lessons Learned: Practical Advice for the Teaching of Psychology. Washington, DC: APA Press.
Related Content