Gary D. Laver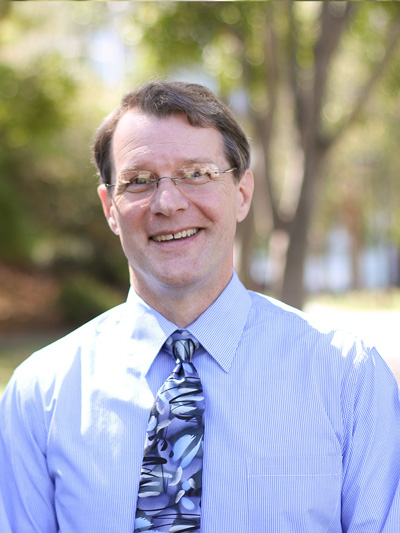 Professor 
Contact Information
Education
Postdoctoral, Participant, Research Training Program in Psychology of Aging, sponsored by the National Institute of Aging at The College of St. Scholastica
Ph.D., Cognitive Psychology, The Claremont Graduate School
M.A., Cognitive Psychology, The Claremont Graduate School
B.A., U.C., Psychology, Santa Cruz; psychology (honors in the major)
Courses Taught
PSY 201/202: General Psychology
PSY 329: Research Methods
PSY 333: Quantitative Research Methods
PSY 432: Psychological Testing & Measurement
Research Interests
Memory and cognition, research methodology, and quantitative analysis of data including computer applications; basic research on semantic memory and its changes over the course of adult aging
Selected Publications/Professional Activities
Laver, G. D.  (2017).  Aging and semantic memory.  In N. A. Pachana (Ed.), Encyclopedia of geropsychology.  Singapore: Springer.
Laver, G. D. (2012). Nonword stimuli and the effect of adult aging on episodic priming. In N. Hsu & Z. Schütt (Eds.), Psychology of Priming (pp. 139–154). Hauppauge, NY: Nova Science Publishers.

Laver, G. D., & Slem, C. M. (2011, July). Laptops in the lecture hall: Useful tool or distraction? Poster session presented at the Third Vancouver International Conference on the Teaching of Psychology, Vancouver, BC.

Laver, G. D. (2009). Adult aging effects on semantic and episodic priming in word recognition. Psychology and Aging, 24, 28–39.
Laver, G. D., Valencia-Laver, D. L., Pineda, N. C., & Dueck, A. M. (2008, April). Implicit and explicit measures of directed forgetting in young and older adults. Poster presented at the Cognitive Aging Conference, Atlanta, GA.
Laver, G. D. (2007, July) A direct comparison of episodic and semantic priming effects across adulthood. Paper presented at the 20th Anniversary Cognitive Aging Conference, Adelaide, South Australia.
Laver, G. D. (2006). Expanding the educational horizons of undergraduates through cognitive aging research. Educational Gerontology, 32, 539–551.
Related Content