Message from the Chair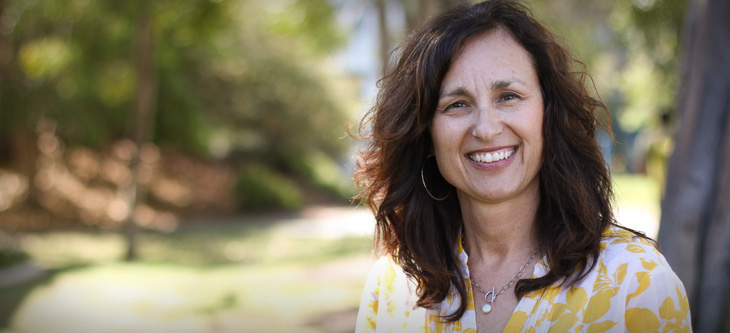 I'm happy to brag that the Psychology and Child Development has had another great year! We are 406 PSY majors, 214 CD majors and 30 MS students strong! And I'm excited to report that our faculty is expanding, too. In fact, one of our wonderful faculty members, Linda Lee, was awarded tenure and promotion in 2015. Congratulations, Linda!
This year, we conducted searches for two new faculty hires. However, we were able to hire three because the candidates were so qualified and the College of Liberal Arts recognizes the high demand for our programs and the important role our department plays in supporting the whole university. This fall we will welcome
Kelly Bennion, who is completing her doctorate in psychology with a concentration in cognitive neuroscience at Boston College 
Laura Cacciamati, who earned her doctorate in neuroscience at the University of Arizona, and is completing a two-year post-doctoral fellowship at the Smith-Kettlewell Eye Research Institute in San Francisco 
Jessica Kaczorowski, who completed her doctorate in clinical psychology from the University of North Carolina at Greensboro, a clinical internship at the Johns Hopkins School of Medicine and a two-year post-doctoral fellowship in pediatric neuropsychology at Harvard Medical School.
 
We feel incredibly fortunate to have these three outstanding scholars and teachers joining our stellar faculty, who are committed to delivering the highest quality pedagogy to our students.
Our students continue to make us look good, too. Once again, one of our students was selected to receive the College of Liberal Arts 2016 Academic Excellence Award. Congratulations, Sevelyn VanRonk (Child Development). Because we are so proud of the many accomplishments of our students, we dedicate this newsletter to their successes. Although certainly not an exhaustive list, I hope this edition will give you a sense of what current and former students are doing, and how faculty support their success.
As always, we thank you for your continued support. For the latest updates from the department, check out our department Facebook page. Keep us updated on your current activities, and please stay in touch!
Best,
Jasna Jovanovic
 
Related Content