Message from the Chair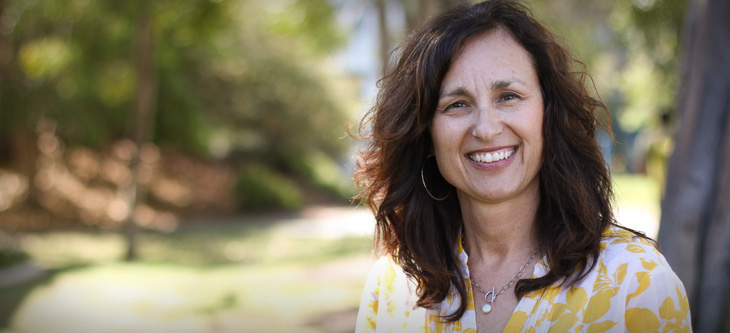 Psychology and Child Development had a busy and exciting year! In fall 2016, we conducted a search for one new faculty hire and had the good fortune of landing two! (A shout out to CLA Dean Doug Epperson for his continued support of PSYCD!) In fall 2017, we will welcome Jay Bettergarcia, who earned her doctorate in Counseling, Clinical, & School Psychology from UC Santa Barbara and finished a clinical internship at University of Michigan; and Amber Williams, who earned her doctorate in Developmental Psychology at the University of Michigan and is currently finishing a two-year National Science Foundation postdoctoral fellowship at the University of Texas, Austin. We feel incredibly fortunate to have these outstanding teacher-scholars joining us!
Our two new professors will add to the three tenure-track faculty we welcomed this past fall 2016 (read about them in the Department Welcomes Three New Faculty section). PSYCD is growing! Our new faculty bring new energy and fresh ideas to our department. That's not to say those of us who have been here a bit longer are slackers. The PSYCD faculty continue to be stand-outs as scholars and teachers. You can read about all of our faculty's many accomplishments in the Faculty Library and Faculty Recognition sections of the newsletter.
Special congratulations to our newly promoted faculty, Julie Spencer-Rodgers (associate professor with tenure) and Julie Garcia (full professor). And in January 2017, Jennifer Teramoto Pedrotti became associate dean for diversity and curriculum for the College of Liberal Arts. In this position, she will continue her long-standing efforts to ensure that our campus is inclusive for all faculty, staff and students. Congratulations, Jennifer!
We are also fortunate to work with a committed group of part-time faculty who engage our students in learning about a diverse range of topics. These individuals inspire students with the expertise and experiences they bring from being professionals in a variety of careers.
Finally, I am always proud to report that our students continue to be amazing! We've highlighted their many accomplishments in a number of sections of this newsletter. Although certainly not an exhaustive list, we hope this issue, like our previous ones, will give you a sense of what our current and former students are doing and how our faculty support their success.
As always, we thank you for your continued support. Keep us updated on your current activities, and please stay in touch!
Best,
Related Content