Message from the Chair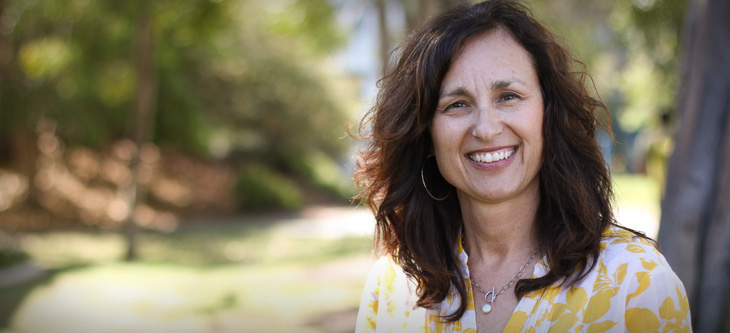 Welcome to our 2019 Psychology and Child Development Department newsletter. In it we present a number of events and achievements of our students, faculty, staff and alumni. Although it is not an exhaustive list, it certainly showcases some notable accomplishments.
All together our psychology and child development faculty continue to stand out as scholars and teachers. To highlight just a few examples: In February 2019, Jay Bettergarcia received a grant for over $500,000 from the County of San Luis Obispo Mental Health Services Act to support the SLO ACCEPTance Project, an LGBTQ+ mental health training program in San Luis Obispo County. In 2018, Julie Spencer-Rodgers received the distinguished Cal Poly Learn by Doing Award for her work on building intercultural competence through cultural immersion projects. This spring, Sara Bartlett also received the Learn by Doing Award for her intergenerational service learning project that brought together the students in her Psychology of Aging class with residents of a local retirement community. Congratulations to Jay, Julie and Sarah!
You can read more about our Faculty Accomplishments in the newsletter.
Our students are exceptional too! Congratulations to child development majors Amanda Shrewsbury and Elise Mahaffey for receiving the College of Liberal Arts Academic Excellence Award in 2018 and 2019, respectively. Also, congratulations to psychology major Nicholas Herring for receiving Cal Poly's 2019 Community Service Award. We are very proud of our students. We've highlighted their many accomplishments in a number of sections of this newsletter.
We are fortunate to have a strong alumni base. This spring, we launched our Psychology and Child Development Advisory Board that will be chaired by Fran McIntryre-Dalmau (Human Development, '90). This distinguished group of alumni and professionals in the community will collaborate with the department to support our objectives of improving the overall academic experience of our students and fostering strong alumni involvement.
We hope this issue of our newsletter will give you a sense of what our current and former students are doing and how our faculty support their success. As always, we thank you for your continued support. Keep us updated on your current activities, and please stay in touch! Although alumni may have physically left our campus, they remain a part of the Psychology and Child Development Department forever.
Best,
Jasna Jovanovic
---
Related Content