March 30, 2021
Oh, Hello Spring 2021!  Let's do this!
Are you feeling sluggish as we head into spring quarter? It's a common feeling for both faculty and students - and even more so this year than most. Let's help each other keep up our momentum to study hard, do well, and stay healthy. Make a plan to have a great spring by eating healthy foods, sleeping enough, getting (& staying) organized, and connecting with each other.
To enhance the sense of community in PSYCD, we've decided to:
Publish Zoom links for faculty office hours on the PSYCD Website. Remember that these times are reserved for you! Drop in with advising questions, career/graduate school questions, or just to chat.
Hold weekly PSYCD Hang Outs - sometimes club sponsored, sometimes hosted by a few faculty, sometimes hosted by our amazing grad students.  Feel free to drop-in and just say hi, or stay awhile and chat about anything and everything.  We will announce the first Hang Out soon!
REMINDER: Cal Poly is Closed Wednesday March 31 in honor of Cesár Chávez Day.
Learn a little about why we honor Chávez here: ufw.org/cesar-chavez/ or here: https://chavezfoundation.org/about-cesar-chavez/
Did you know that Chávez visited Cal Poly back in 1992?
The Student Advisory Committee STILL Wants to Hear from You!
The Student Advisory Committee wants to learn more about what your experience has been with classes this year, what your hopes are for fall, how you'd like to celebrate our 2020-21 PSY/CD graduates, and more!  It's not too late to complete  the appropriate survey below so the SAC can share your opinions and ideas with the PSY/CD department.  
Still looking to add a PSYCD course?  Read these helpful tips....
We are unable to add additional sections of any courses. It is up to the instructor to decide if they will enroll more students than the course enrollment cap.

Your professors receive many emails about course enrollment.  If they do not respond to you, it's not because they don't care about your concern. Rather, faculty have to wait for the automated waitlist process to complete - they do not receive permission codes to add students until after the 4th day of classes. This quarter that is FRIDAY afternoon because Wednesday is a holiday. If you don't hear back it means the instructor is not accepting more students.
If you have an extenuating circumstance that you believe requires special enrollment consideration, please email Dr. Jipson jjipson@calpoly.edu. Make sure that your subject line is very detailed, e.g., "I'm graduating in spring and I still need PSY344

Waitlists will continue to work like they always do up until Day 4 of the quarter.  The enrollment system automatically monitors class enrollment. When a space opens up, the first eligible student from the top of the waitlist is added to the class.  Not sure how to waitlist a class? Find instructions here.
Crashing. If you want to crash a course on the first day, please email the instructor directly. Priority will be given to students in the following order: 1) PSY & CD majors who do not have 12 units, 2) graduating PSY & CD seniors, 3) graduating PSY & CD minors, 4) students on change of major contracts into PSY or CD, 5) all other PSY & CD majors and minors. If you don't hear back it means the instructor is not accepting more students.
No luck? Consider summer.  Many faculty are offering classes in summer - check out the department webpage to see the list of tentative course offerings.  The summer class schedule will be available April 14th and registration begins April 26th.  
As always, make sure your graduation date is correct.  Here is a link to paperwork to change the date https://registrar.calpoly.edu/registrar_forms

In order to assess the needs of students and create positive change, the PSY/CD Department Student Advisory Committee, Psychology Club, Psi Chi, and Poly Child Development Club are seeking students interested in promoting diversity, equity, and inclusion throughout clubs and the department. DEI Club Committee members will work with student clubs and the PSYCD faculty Diversity Committee on students' diversity, equity, and inclusion concerns. Stay tuned for more information and an invitation to participate!
From the PSYCD Diversity Committee: Resources Relating to Anti-Asian Hate Crimes
Anti-Asian hate incidents have been on the rise. Many Asian Americans are experiencing fear of harassment in their day-to-day life. Please take action to combat anti-Asian hate crimes and protect our friends and neighbors:
*Be vigilant for and challenge de-humanizing depictions of Asian Americans
*Learn about and share AAPI history
Resources:
Toolkit for combatting anti-Asian hate
Racial trauma and self-care resources
Summer 2021 Tentative Course Offerings are available on the PSYCD website!
The PSYCD department is offering more summer classes than usual.  All courses will be taught virtually. In the summer, courses are contingent upon student enrollment so this list of classes is tentative but we are hopeful that we will be able to offer them to you.
General information: https://registrar.calpoly.edu/summer-planning-calendar
PSYCD:  https://psycd.calpoly.edu/undergraduate/tentative-course-offerings
 
Want to become a teacher? The Cal Poly School of Education is here to help! 
As Child Development and Psychology scholars, we believe you are equipped with the necessary skills to teach in culturally responsive ways and promote social justice in K-12 classrooms! History has shown that traditional school systems were not designed for the success and thriving of students of color. At the School of Education, we recognize this history and have made it one of our goals to prepare future educators who challenge inequity and advocate for racial and social justice in schools. The skills you have gained from your Child Development & Psychology coursework will benefit the classroom because you learn both content knowledge and human development. In Child Development & Psychology courses such as Multicultural Psychology, Intergroup Dialogues and Children's Development in Diverse Cultures, you  have studied  the way children and young adults learn and process information. You bring vital assets to education and can help create a more equitable experience for marginalized students.  
Earning a credential from our Multiple Subject program qualifies you to teach various content in elementary (K-8) settings. Candidates in this program will learn about culturally responsive pedagogies and ways to build social justice work in their future classrooms. 
Earning a Master of Science and credential in Special Education (SPED) will qualify students to teach mild to moderate special education in K-12 schools. 
Additionally, our Spanish Authorization for Bilingual Educators (SABE) prepares future bilingual educators to teach in English and Spanish in classroom settings and engage in community-based learning with Latinx students and families.The SABE program can be taken in conjunction with either the Multiple Subject or Special Education program.
If you are interested in preparing to be an elementary or special education teacher starting in Fall 2021, the deadline to apply to the Multiple Subject and Special Education (SPED) credential program is April 1, 2021. Applications must be submitted to Cal State Apply. Please reach out to our credential analysts at soe@calpoly.edu for application information and support.
Teach for America Information Session!
Learn about how to start a career rooted in social impact work with Teach For America at our upcoming Information Session on April 1st at 2PM PT. You can register here. 
The call will feature opportunities to connect with current corps members and alumni to hear more about their experience in the classroom and learn how your professional trajectory can be accelerated by joining Teach For America.
Teach For America is a national non-profit who supports promising future anti-racist leaders in under-resourced communities across our country to teach full-time for two years and develops these leaders to work for equity across multiple sectors and career pathways after their time in the classroom is over. 
Juniors can apply for post-graduate roles now! Application Deadline: Friday, April 9th, 2021. 
If you're unable to attend our information session, but are interested in learning more, please contact Sarah Carpenter at sarah.carpenter@teachforamerica.org.

Apply for a 2020-21 PSYCD Student Virtual Travel Award
The Psychology & Child Development Department has approved the use of limited discretionary funds during the 2020-2021 academic year for reimbursement of student expenses related to presenting at a virtual conference or attending a virtual conference.
Any Psychology or Child Development major, or Psychology graduate student, who plans to spend personal funds towards such an activity may apply for a PSYCD Virtual Travel Award. Students may apply for one virtual conference reimbursement per academic year. Applications will be reviewed on a rolling basis through June 1, 2021.
Please follow these steps at least 2-3 weeks before the virtual conference (if possible).
STEP 1: Fill out the Student Virtual Travel Award Application as soon as you know you will be requesting financial support to attend a virtual conference. You can request the application form from Robyn Hastin rhastin@calpoly.edu
STEP 2: If award application is approved, student will be emailed a Virtual Conference Request Form. Student must submit this form at least 10 days prior to the virtual conference.
STEP 3: Following the virtual conference, preapproved students must send the following information to Andrea Nash (anash@calpoly.edu).

Registration fee receipt
Description of your experience at the conference, and a reflection on how conference attendance contributed to your professional growth (1-2 pages)
If you presented at the conference, please also attach evidence of your authorship role, such as an acceptance letter or copy of the conference program that includes your name and the title of your presentation.
Have you (virtually) attended a conference? 
The Cal Poly PSY/CD Department and Psychology Club want to hear about your experience attending or presenting research at conferences. We are hoping to share your experiences so that other students may be encouraged to attend future conferences.
Please respond to this survey:  https://forms.gle/jLK7GQFPvYE8E4vA9
Feel free to reach out to Rebecca (rluenser@calpoly.edu) if you have any questions.


Share Your Views with the Student Advisory Committee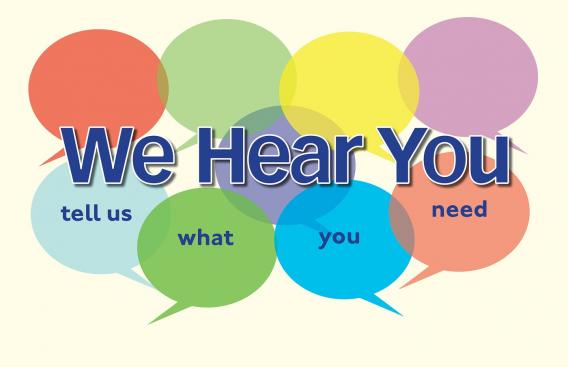 The PSYCD Student Advisory Committee provides consultation to the faculty on relevant undergraduate and graduate student issues.
They are ready to bring your comments and concerns to the department so email any member directly. Read about and find contact information for the committee members here: Student Advisory Committee   
Faculty Advisors are ready to help you plan your academic program & discuss career options - reach out!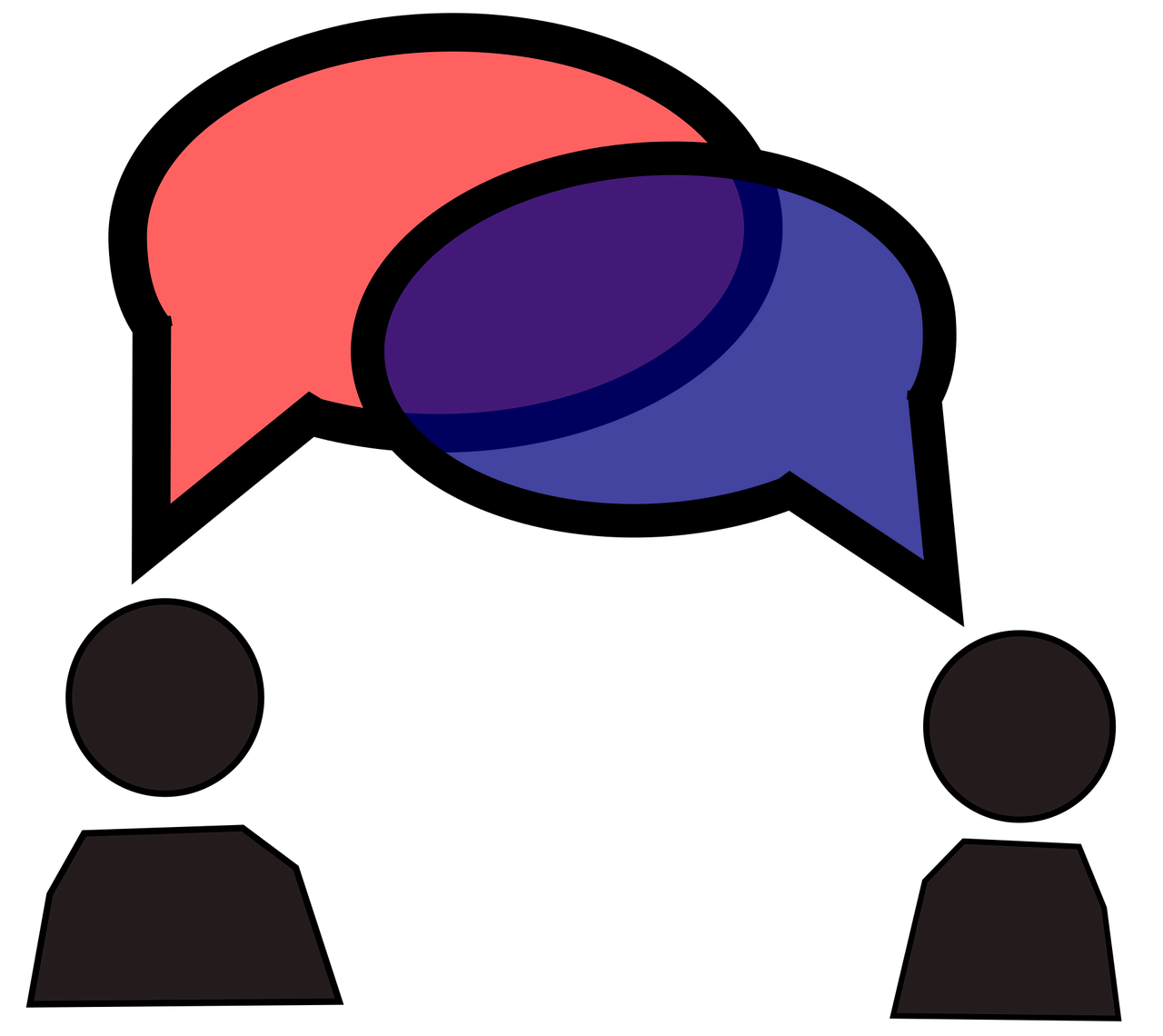 Your faculty advisor can serve as your academic and career mentor and their signature is often needed for important paperwork. Be sure to reach out to talk with your faculty advisor on a regular basis. PSY First Year Students and new transfers received an email from the department with the name of your faculty advisor. CD students can find their advisor under Academic Advising on our department website. 
The SLO Counseling Service at Cal Poly is taking new clients for FREE short-term counseling and consultation. 
The clinic is staffed by advanced graduate students in the psychology department and treats Cal Poly students as well as individuals, couples, families, and children from the community.  During this time of the novel corona virus, services are offered virtually and they are free. Please call 805.756.1532 for an appointment. Sessions will be conducted by phone or computer. 
OPPORTUNITIES AT CAL POLY
WGS Scholarships available for the 2021-22 academic year
The WGS Department is now soliciting applications for WGS Scholarships for the 2021-22 academic year. The departmental deadline for students to apply via the campus-wide online application is April 30; please see the attached flyer for more information.
Become a Pre-Health Peer Advisor!  
Link: https://survey.alchemer.com/s3/6214420/Pre-Health-Peer-Advisor-Job-Application-21-22 Application Deadline: Monday, April 12th at 11:59 pm. More information here.
Teaching for Inclusivity and Equity Program
Cal Poly's new residency program, Teaching for Inclusivity and Equity Residency (TIER) funds residents 27K to attend the program. They make a 3-yr commitment to work in either Santa Maria or Lucia Mar after the program.  These students are also desirable employee candidates because these partner districts will be involved in their training throughout the program. In the news
Are you interested in a health-related profession?
If you are thinking of pursuing a health-related career (e.g. medicine, nursing, occupational therapy, public health) check out Cal Poly's Peer Health Advising Blog to learn about workshops and events happening this quarter.
Off-Campus Research, Mentoring, Conference, and Employment Opportunities 
*New announcements will be posted in full for 2 weeks. You can access prior Tuesday Newsday announcements via the links at the end of this page. There's lots of good stuff in the archives - check it out!
CHECK OUT THIS NEW WEBSITE THAT COMPILES PAID INTERNSHIPS, CONFERENCES, GRAD SCHOOL INFORMATION SESSIONS.  PSYCHRESEARCHLIST 
THIS IS ALSO A GREAT SOURCE OF INFORMATION ABOUT GRADUATE SCHOOL, INTERNSHIPS, ETC.  RESOURCES
JOBS
Center for Autism & Related Disorders (CARD) is hiring!

United Methodist Preschool is hiring a teacher!

River Way Ranch Camp is searching for college students who are passionate about working with youth in the outdoors and who would love an opportunity to further their education and training.  They provide over 55 hours of in-depth training, including American Red Cross Lifeguard, First Aid, CPR/AED,  Ropes Challenge Course Facilitation, child behavior and emotional skills training, and more. Furthermore, they focus on developing critical soft skills such as reliability, communication, teamwork, and problem-solving. This paid position provides full room and board, and it is an opportunity that can bolster resumes and advance career development in this area of study. River Way Ranch Camp is located in the foothills of Sequoia and Kings Canyon National Park and just 35 minutes east of Fresno, CA. Find them on topeducationdegrees.org as one of the '50 Most Amazing Summer Camps in the U.S.' For more information, please click here.

Cal Poly is hiring an Admissions Officer!
Little Wings Preschool is hiring teachers!
Love to Learn Preschool is hiring part-time teachers!
Transitions Mental Health is hiring a Behavioral Health Navigator. This position provides emotional support, education, information, referrals and community outreach for adults with mental health challenges, with an emphasis on reaching underserved communities in rural regions of the county. More info here.
Internships (PAID AND UNPAID) and mentoring programs
The Mind and Development Lab explores a wide range of topics in developmental psychology. Some of our main interests include moral reasoning, religious and spiritual belief, and altruism. Interns will support the lab's work through a variety of tasks including recruiting and running online child participants. For more information about our research, please visit

our website

.
FREQUENTLY ASKED QUESTIONS
How do I get help with the technology I need for my online classes?
It will be essential to have regular home internet access this academic year. It will also be helpful to have access to a computer, but in most cases you should be able to access content on a smart device (e.g., iPad, tablet, phone). If you need any help with technology send an email to retention@calpoly.edu.

Cal Poly Information Technology Services is offering access to certain software previously only available in on-campus computer labs. Learn more about 

Virtual Computer Lab

.
How can I learn more about senior project?
We have updated information about Senior Projects on the department website including an Online Learning Update.
Planning your schedule for the year?
We have updated the Tentative Course Offerings link to reflect the courses we are offering this academic year. REMEMBER, however, things can change so check back often. 
And as always....
To make an advising appointment with Dr. Jipson, please use the link below:
Advising Appointments with Dr. Jipson
For ICMA requests, please complete the Eligibility Inquiry Form prior to attempting to meet with Dr. Jipson.  Email  rhastin@calpoly.edu with any questions. 
Previous Tuesday Newsdays 
March 15, 2021 (scroll to the bottom to see links to all archived Tuesday Newsdays from Winter 2021)
December 1, 2020 (scroll to the bottom to see links to all archived Tuesday Newsdays from Fall 2020)
Related Content