Student Advisory Committee
The PSYCD Student Advisory Committee provides consultation to the faculty on relevant undergraduate and graduate student issues. They are ready to bring your comments and concerns to the department so stop them in the halls or email any member directly. 
PSYCD 2018-19 Student Advisory Committee members:
Adrienne Ocampo, Child Development
From Santa Clara, CA
Career interest: Clinical Social Work
Interning at SAFER as the Men & Masculinities & ASI liason
Favorite thing about SLO: Beach and beautiful running trails
Contact: asocampo@calpoly.edu
Abbiegail Souki, Psychology
From San Fernando Valley, CA
Career interest: Human Resources or School Psychologist
Involved in Cal Poly's Educational Opportunity Program (EOP)
Favorite thing about SLO: Nature trails, parks & beaches
Contact: abbaltaz@calpoly.edu
Daniel Messiter, MS Psychology Graduate Program
From Santa Cruz, CA
Career interest: Practicing Clinical Therapist
Graduate student in our MFT program
Favorite thing about SLO: Easy biking everywhere. And I love the food here!
Contact: dmessite@calpoly.edu
Monica Rin, Psychology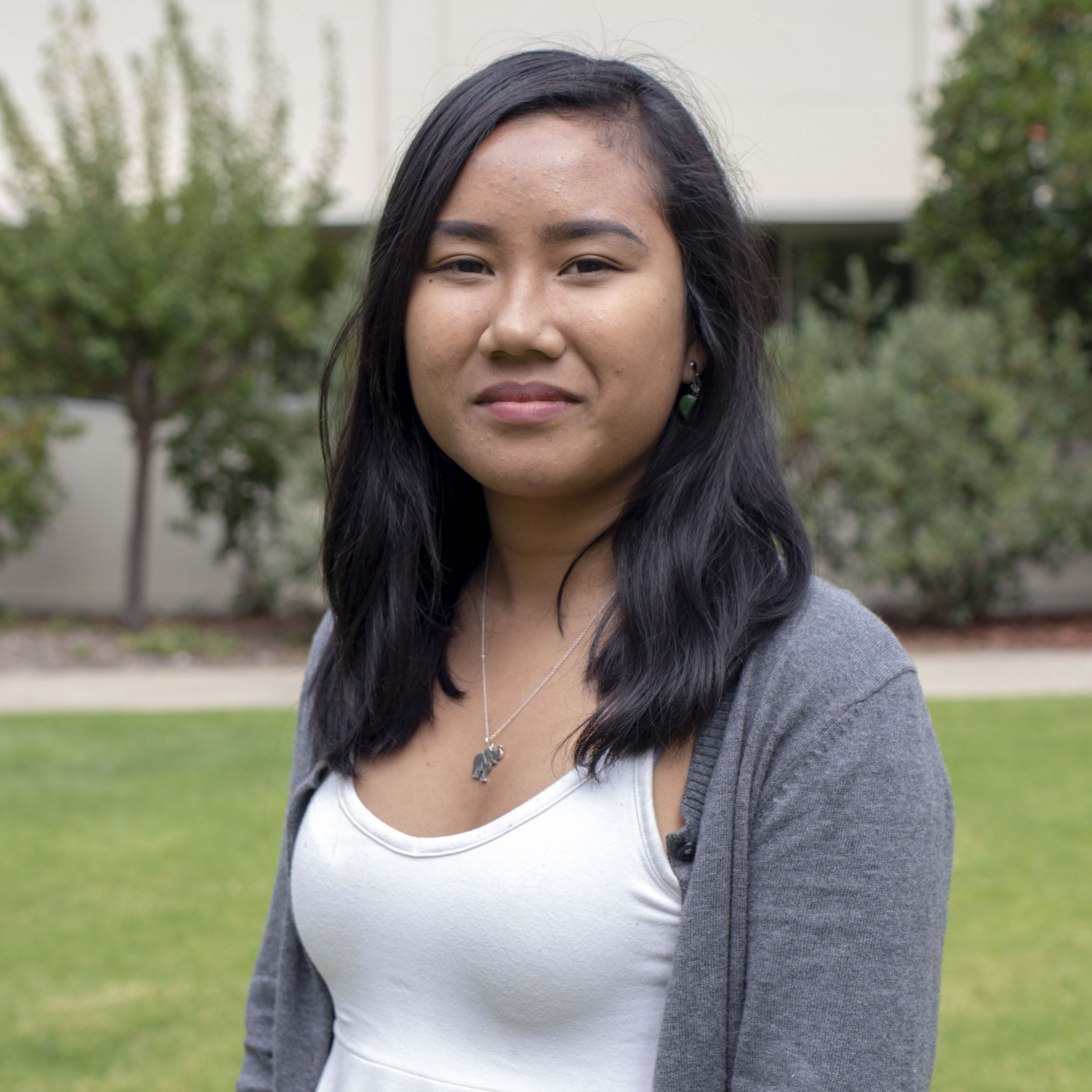 From Long Beach, CA
Career interest: Academic Counseling
Involved as Research Assistant for Dr. Ryujin
Favorite thing about SLO: Breathtaking views and delicious food!
Contact: mrin@calpoly.edu
Brooke Sasia, Psychology
From Tehachapi, CA
Career interest: Clinical psychology; research
Involved in Psi Chi, PSY Club, Undergrad Research Association, SLO Hotline, Restorative Partners, research assistant for Drs. Bennion & Cacciamani
Favorite thing about SLO are coffee shops
Contact: asasia@calpoly.edu
Madison Klein, Psychology
From Bellevue, WA
Career interest: Non-profit work 
Involved in SLO Hotline, RISE and SAFER
Favorite things about SLO are the incredibly supportive community
Contact: mklein08@calpoly.edu
Riley Felicicchia, Psychology
From Rancho Santa Margarita, CA
Career interest: Clinical child psychologist
Involved in Center for Autisum & Related Disorders in Atascadero, Research internship with Dr. Bennion
Favorite thing about SLO: Hiking and the beach
Contact: rfelicic@calpoly.edu

Danie Thomas, Child Development
From Moraga, CA
Career interest: Social work & community development
Involved as Research assistant for  Dr. Daniels, new member educator for Alpha Omicron Pi, work at an off-campus infant center
Favorite thing about SLO: Beautiful scenery and friendly people
Contact: dthoma22@calpoly.edu

Gabe Lavezzi
From Burbank, CA
Career interest: Research in Biopsychology
Involved in SLO Food Bank
Favorite thing about SLO: Montana de Oro
Contact: glavezzi@calpoly.edu
Related Content