Tuesday Newsday: December 1, 2020
The Psychology and Child Development Faculty and Staff wish all of you....


Click HERE to read the latest Psychology Today blog from Dr. Shawn Burn. It's about the importance of giving and today is Giving Tuesday!
Winter 2021 Registration Information 
The following classes have seats available as of 12/1/2020
PSY 202 General Psychology

CD 304 Infant and Toddler Development

CD 460 Child Abuse and Neglect (Section 02 - offered under CD prefix only but applies to both majors)

PSY 302 Behavior in Organizations (section 02)

PSY 430 Sensation and Perception (section 02)

PSY 458 Learning
Info for graduating seniors
- CD 461 usually requires completion of the GWR prior to enrollment. This quarter we are waiving the GWR prerequisite. We will make sure all seniors graduating in Spring 2021 are able to take CD/PSY 461 in Fall 2020 or Winter 2021. Contact Robyn Hastin at rhastin@calpoly.edu for enrollment assistance.
- We are in the process of sending enrollment information for those of you doing fieldwork and research internships in Winter 2021. Watch for email from Robyn Hastin! 
Become a Trained Intergroup Dialogue (IGD) Facilitator 
IGD is a nationally recognized program coming originally from the University of Michigan. In the training, you will participate in semi-structured meetings across social identity groups and learn to engage in open and constructive dialogue. IGD training is an excellent addition to any resume and a great thing to talk about on graduate school applications. This training will be all virtual in Winter, 2021 and space is limited!  Read a Mustang News article about it here. Find IGD Training Information here.


FREE WEBINAR: Mental health and well-being of adolescents around the world during COVID-19. December 10th, 8 a.m. PT
The COVID-19 pandemic has led to significant changes in the lives of adolescents around the world as a result of stay-at-home orders, social distancing guidelines, and school systems opting for virtual instruction and learning. These changes have influenced learning, peer relationships, as well as family relationships, leading to stress and mental health challenges such as anxiety and depression. In this webinar, we bring together research related to mental health of adolescents during the pandemic from four continents: Africa, Asia, Europe, and South America. Register Here
CLA 5th Annual Social Justice Teach-In is Thursday, February 11th, 2021! See cla.calpoly.edu/teach-in for more details. 
  
Previous PSYCD Professional Development Panels

CAREERS IN COUNSELING PANEL: Click here to hear from a diverse set of Cal Poly Alum and Friends who work in the counseling sector: Careers in Counseling Video.  You can find more information about each speaker by reading their bios here.
GRAD SCHOOL PANEL: Click here to learn more about graduate school from PSYCD alumni. Watch the panel discussion here: Grad School Panel Video.  For a list of participating alumni, see the Tuesday Newsday archive link from 11/17.
ALUMNI CAREER PANEL: Click here to hear Cal Poly alumni talk about their current career activities.  Watch the panel discussion here: Alumni Panel Video.  For a list of participating alumni, see the Tuesday Newsday archive link from 11/10.
Applications Now Being Accepted for the Cal Poly M.S. in Psychology Graduate Program

The Master of Science (M.S.) in Psychology at Cal Poly San Luis Obispo is a 90-quarter unit professional degree program that fulfills the educational requirements for the state of California's Marriage and Family Therapist (MFT) license. The program's mission is to provide the state of California with highly competent masters-level clinicians trained to counsel individuals, couples, families, and groups in a multicultural society. Learn more about how to apply HERE. And visit our website to learn more about the program.

Share Your Views with the Student Advisory Committee 

The PSYCD Student Advisory Committee provides consultation to the faculty on relevant undergraduate and graduate student issues. They are ready to bring your comments and concerns to the department so email any member directly. Read about and find contact information for the committee members here: Student Advisory Committee
 

Faculty Advisors are ready to help you plan your academic program & discuss career options - reach out!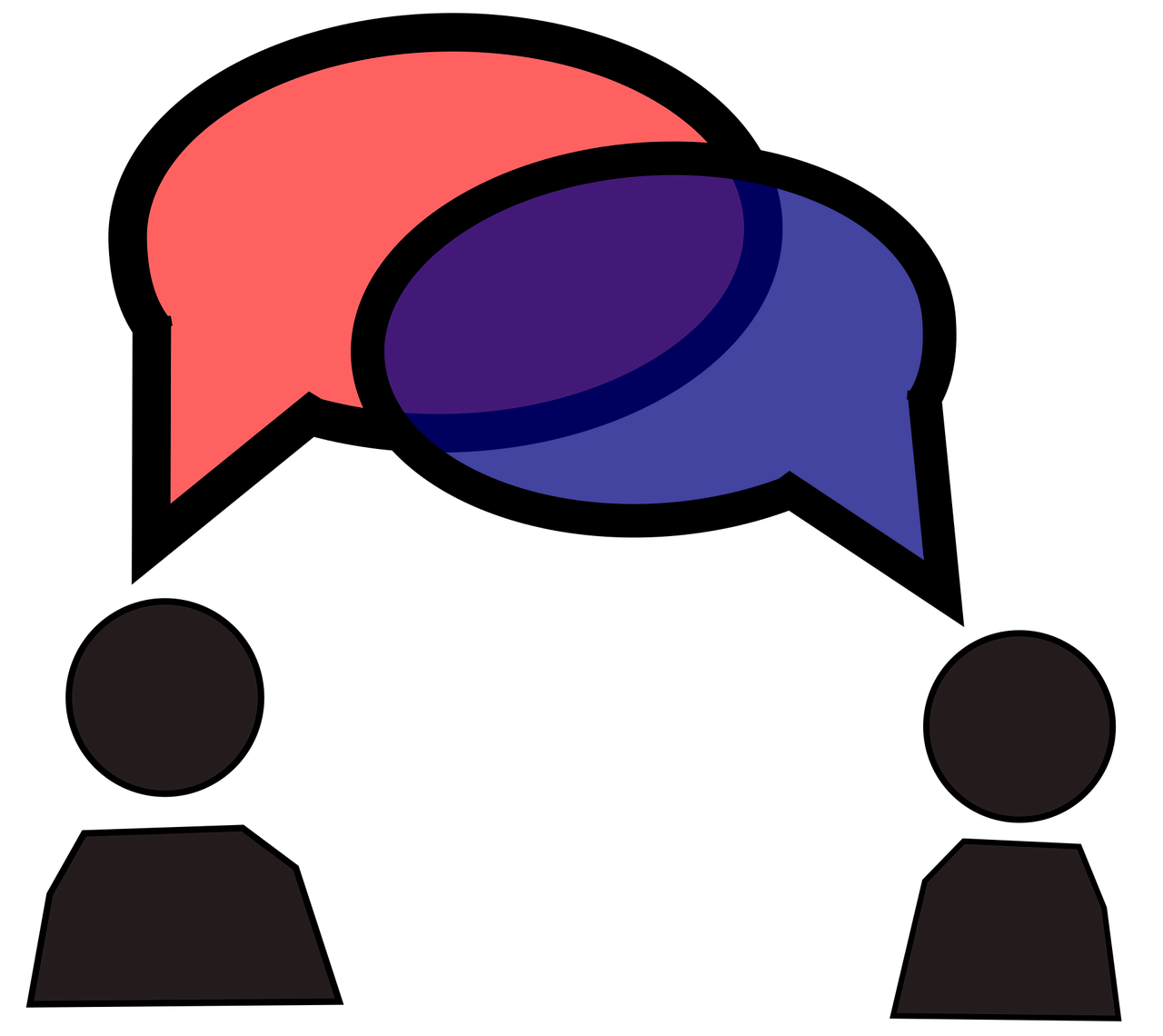 Your faculty advisor can serve as your academic and career mentor and their signature is often needed for important paperwork. Be sure to reach out to talk with your faculty advisor on a regular basis. PSY First Year Students and new transfers received an email from the department with the name of your faculty advisor. CD students can find their advisor under Academic Advising on our department website. 
Questions about COVID-19, asynchronous courses, GWR, study abroad answered here!
The SLO Counseling Service at Cal Poly offers short-term counseling and consultation.  Sessions are FREE and will be conducted by phone or computer.  Please call 805.756.1532 for an appointment.

Virtual Learning Guidelines
Help make Cal Poly virtual learning experiences effective and enjoyable for all! And show Mustang Spirit with a Cal Poly Zoom background!
Study to Learn Expectations & Support
Online learning feels very different from learning in the classroom. You might be wondering how much you are expected to study/work for each class. You'll be most successful if you follow the standard Cal Poly expectation of 2-3 hours per unit per week outside of class time. For asynchronous classes, this is in addition to the equivalent class time of roughly 4 hours a week for a 4 unit class. So, if your class doesn't meet at specific times, plan on spending 12-16 hours a week to complete reading, review of materials, and assignments. Spacing this out into daily blocks of 2-3 hours per class might be a good strategy.  Some tools to help you plan your time are available here:  Study Resources
The Academic Skills Center also has fantastic resources to help you plan your daily activities in the short and long-term. Time Management Schedules
EDUCATIONAL OPPORTUNITIES AT CAL POLY
Are you a CD Major or Minor planning to apply to Cal Poly's Multiple Subject Credential Program MSTEP)?
Learn which MSTEP prereqs you have to take and which are waived for CD majors and minors. 
Are you interested in a health-related profession?
If you are thinking of pursuing a health-related career (e.g. medicine, nursing, occupational therapy, public health) check out Cal Poly's Peer Health Advising Blog for information about workshops and events happening this quarter.
---
Off-Campus Research, Mentoring and Employment Opportunities 
*New announcements will be posted in full for 2 weeks. You can access prior Tuesday Newsday announcements via the links at the end of this page.
Internships and mentoring programs
Summer Undergraduate Internship positions are available through the RISE program at Rutgers University - New Brunswick. 

The Bridge to the Ph.D. Program at Columbia University aims to enhance the participation of students from underrepresented groups in Ph.D. programs in STEM. For details click here.

The UM STAR Scholars Winter program provides seminars and small-group mentoring to students who are from historically marginalized groups, who are first-gen, who are dealing with financial hardships, and/or with a strong interest in diversity. To learn more read this Info and More Info. 

Children's Hospital of Orange County Summer Internship Program. The MI3 Summer Internship Program at CHOC gives students the unique opportunity to explore the future of healthcare https://www.choc.org/medical-intelligence-and-innovation-institute/mi3-summer-internship-program/

Summer Undergraduate Internship positions are available through the RISE program at Rutgers University - New Brunswick. The application opens on November 1st, 2020, and reviews will start in late January, 2021. The 2021 RISE Summer program starts on June 1st, 2021.

University of Wisconsin Psychology Research Experience Program is NSF-funded and provides 10 weeks of intensive mentored research experience in a Dept. of Psychology or affiliated lab, plus a weekly data science boot camp, for URM/1st gen/low income undergraduates interested in a career in academic psychology or neuroscience or data science. The application portal will go live November 1. More detail at https://psych.wisc.edu/nsf-reu-site-psychology-research-experience-program/

RESEARCH ASSISTANT POSITION AT DUKE/UNC on Toddler to Teenager Anxiety and Resiliency (STTAR)! See archived TN links below for details.
jobs 
The Clinical Research Specialist, Sr. (CRS or research assistant/RA) will have the opportunity to work with a team of faculty from Duke University (Kimberly Carpenter), UNC Chapel Hill (Margaret Sheridan), NYU (Helen Egger), and University of Vermont(Bill Copeland). This is a full-time position with benefits. For more information look at prior Tuesday Newsdays at end of this page.
---
FREQUENTLY ASKED QUESTIONS
How do I get help with the technology I need for my online classes?
It will be essential to have regular internet access this quarter. It will also be helpful to have access to a computer, but in most cases you should be able to access content on a smart device (e.g., iPad, tablet, phone). If you need any help with technology send an email to retention@calpoly.edu.
Cal Poly Information Technology Services is offering access to certain software previously only available in on-campus computer labs. Learn more about Virtual Computer Lab.
How can I learn more about senior project?
We have updated information about Senior Projects on the department website including an Online Learning Update.
Planning your schedule for the year?
We have updated the Tentative Course Offerings link to reflect the courses we are offering this academic year. REMEMBER, however, things can change so check back often. 
And as always....

To make an advising appointment with Dr. Jipson, please use the link below:
For ICMA requests, please complete the Eligibility Inquiry Form prior to attempting to meet with Dr. Jipson.  Email  rhastin@calpoly.edu with any questions. 
Previous Weekly Announcements
Related Content