Tuesday Newsday: November 24, 2020
Have a Happy & Healthy Thanksgiving!

Check out the PSYCD Instagram  for an opportunity to express your thanks for the things in life that you value.

LAST DAY to Change Grading Options is TODAY at 11:59 p.m.!
Students have until the last day of classes (Tuesday November 24th) to change their grading basis to CR/NC from letter grade or vice versa.  Read the Cal Poly guidelines here: CR/NC.
Nominations for Distinguished Teaching Award are due TODAY! The Distinguished Teaching Award helps define excellence in teaching at Cal Poly by recognizing faculty with outstanding instructional methods and who impact their students in significant and meaningful ways. Nominations may be submitted online here.
Winter 2021 Registration Information 
Be sure you are checking all of the sections of a course! If one section is full, another may still have space.
The following classes have seats available as of 11.23.20
PSY 202 General Psychology

CD/PSY 254 Family Psychology

CD/PSY 256 Developmental Psychology

CD 304 Infant and Toddler Development

CD 460 Child Abuse and Neglect (offered under CD prefix only but applies to both majors)

PSY 302 Behavior in Organizations (section 02)

PSY 430 Sensation and Perception (section 02)

PSY 458 Learning
Info for graduating seniors
- CD 461 usually requires completion of the GWR prior to enrollment. This quarter we are waiving the GWR prerequisite. We will make sure all seniors graduating in Spring 2021 are able to take CD/PSY 461 in Fall 2020 or Winter 2021. Contact Robyn Hastin at rhastin@calpoly.edu for enrollment assistance.
- If applicable, enrollment information for Field Work Internship will be emailed to you prior to Winter Break. If you are a senior graduating this year, please know that we WILL help you secure the internships needed for on-time graduation. If we can't match you with a fieldwork site, we have a professional development internship opportunity that will take place via Canvas.
PSY/CD Careers in Counseling Panel
Click here to learn more about careers in counseling from a diverse group of PSYCD Friends and Alumni: Careers in Counseling Video.  You can find more information about each speaker by reading their bios here.
Bekah Alexander, MSW

Bre Goetz, PPS Credential

Susana Lopez, PhD Clinical & Counseling Psychology

William Mitchell, MS Psychology (MFT)

Shawn Rutledge, PsyD Clinical Psychology

SAVE THE DATE! CLA is proud to announce that the 5th Annual Social Justice Teach In will be held on Thursday, February 11th, 2021! see cla.calpoly.edu/teach-in for more details. 
  
Previous PSYCD Professional Development Panels

GRAD SCHOOL PANEL: Click here to learn more about graduate school from PSYCD alumni. Watch the panel discussion here: Grad School Panel Video.  For a list of participating alumni, see the Tuesday Newsday archive link from 11/17.
ALUMNI CAREER PANEL: Click here to hear Cal Poly alumni talk about their current career activities.  Watch the panel discussion here: Alumni Panel Video.  For a list of participating alumni, see the Tuesday Newsday archive link from 11/10.
Applications Now Being Accepted for the Cal Poly M.S. in Psychology Graduate Program

The Master of Science (M.S.) in Psychology at Cal Poly San Luis Obispo is a 90-quarter unit professional degree program that fulfills the educational requirements for the state of California's Marriage and Family Therapist (MFT) license. The program's mission is to provide the state of California with highly competent masters-level clinicians trained to counsel individuals, couples, families, and groups in a multicultural society. Learn more about how to apply HERE. And visit our website to learn more about the program.

Share Your Views with the Student Advisory Committee 

The PSYCD Student Advisory Committee provides consultation to the faculty on relevant undergraduate and graduate student issues. They are ready to bring your comments and concerns to the department so email any member directly. Read about and find contact information for the committee members here: Student Advisory Committee

Faculty Advisors are ready to help you plan your academic program & discuss career options - reach out!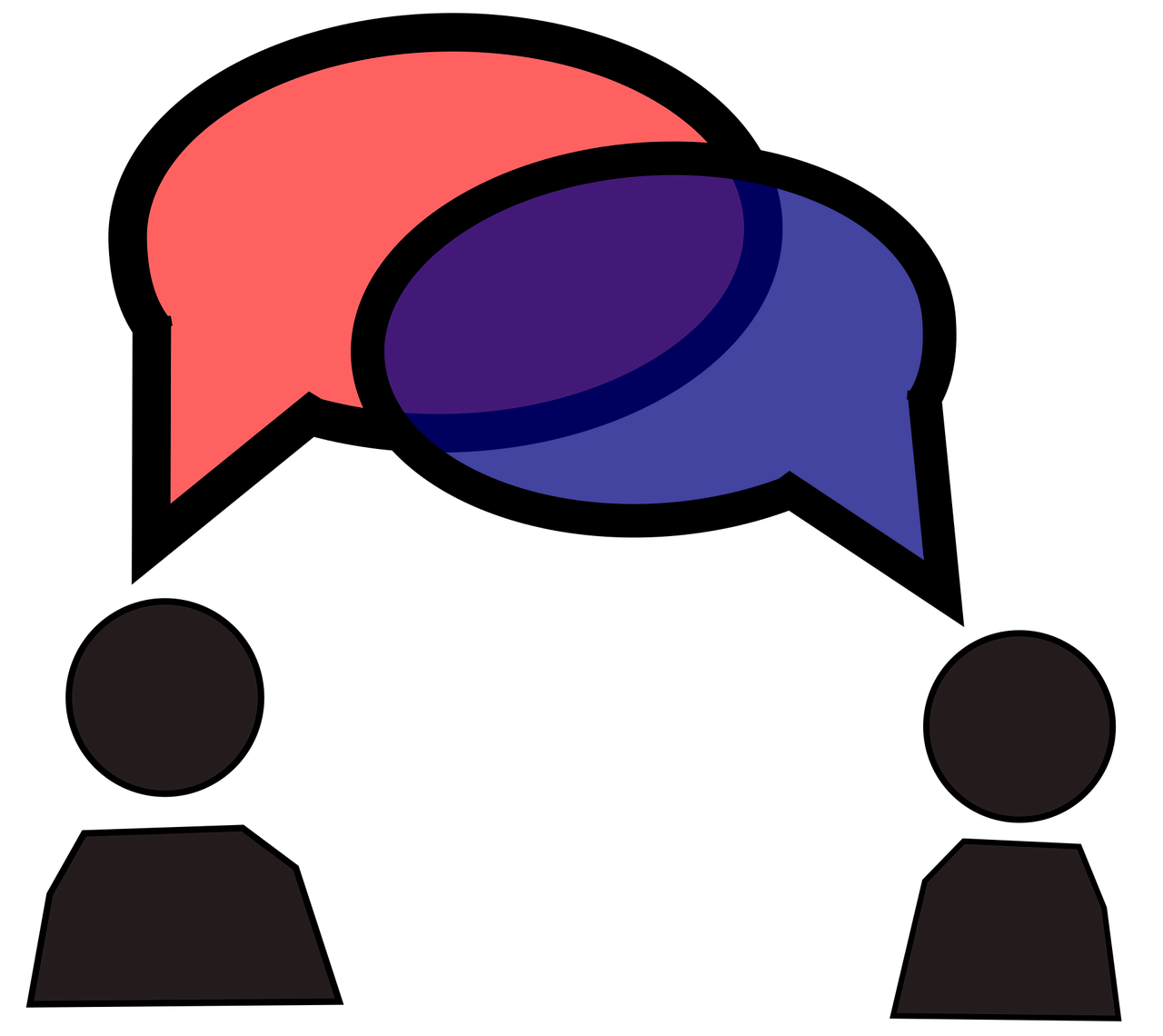 Your faculty advisor can serve as your academic and career mentor and their signature is often needed for important paperwork. Be sure to reach out to talk with your faculty advisor on a regular basis. PSY First Year Students and new transfers received an email from the department with the name of your faculty advisor. CD students can find their advisor under Academic Advising on our department website. 
Questions about COVID-19, asynchronous courses, GWR, study abroad answered here!
See Academic Affairs' frequently asked questions page
here.
Need someone to talk with?
The SLO Counseling Service at Cal Poly offers short-term counseling and consultation.  For 2020 Fall quarter, sessions are FREE and will be conducted by phone or computer.  Please call 805.756.1532 for an appointment.
 Virtual Learning Guidelines
Help make Cal Poly virtual learning experiences effective and enjoyable for all! And show Mustang Spirit with a Cal Poly Zoom background!
Study to Learn Expectations & Support
Online learning feels very different from learning in the classroom. You might be wondering how much you are expected to study/work for each class. You'll be most successful if you follow the standard Cal Poly expectation of 2-3 hours per unit per week outside of class time. For asynchronous classes, this is in addition to the equivalent class time of roughly 4 hours a week for a 4 unit class. So, if your class doesn't meet at specific times, plan on spending 12-16 hours a week to complete reading, review of materials, and assignments. Spacing this out into daily blocks of 2-3 hours per class might be a good strategy.  Some tools to help you plan your time are available here:  Study Resources
The Academic Skills Center also has fantastic resources to help you plan your daily activities in the short and long-term. Time Management Schedules
Wondering how to join department clubs?
Physical distance doesn't have to mean social distance. Get involved in the Poly Child Development Club, the Psychology Club and/or join Psi Chi, the National Honors Society for Psychology.
Are you a CD Major or Minor planning to apply to Cal Poly's Multiple Subject Credential Program (MSTEP)? 
Learn which MSTEP prereqs you have to take and which are waived for CD majors and minors. 
Are you interested in a health-related profession?
If you are thinking of pursuing a health-related career (e.g. medicine, nursing, occupational therapy, public health) check out Cal Poly's Peer Health Advising Blog for information about workshops and events happening this quarter.
---
OTHER EVENTS OF INTEREST
Research, Educational and Employment Opportunities*
*New announcements will be posted for 2 weeks. You can access prior Tuesday Newsday announcements via the links at the end of this page.
---
FREQUENTLY ASKED QUESTIONS
How do I get help with the technology I need for my online classes?
It will be essential to have regular internet access this quarter. It will also be helpful to have access to a computer, but in most cases you should be able to access content on a smart device (e.g., iPad, tablet, phone). If you need any help with technology send an email to retention@calpoly.edu.
Cal Poly Information Technology Services is offering access to certain software previously only available in on-campus computer labs. Learn more about Virtual Computer Lab.
How can I learn more about senior project?
We have updated information about Senior Projects on the department website including an Online Learning Update.
Planning your schedule for the year?
We have updated the Tentative Course Offerings link to reflect the courses we are offering this academic year. REMEMBER, however, things can change so check back often. 
Join Our Social Media Accounts! Updated information and reminders are posted all week long.
For even more highlights and news about the PSYCD Department, follow us on Facebook and Instagram and LinkedIn
And as always....

To make an advising appointment with Dr. Jipson, please use the link below:
For ICMA requests, please complete the Eligibility Inquiry Form prior to attempting to meet with Dr. Jipson.  Email  rhastin@calpoly.edu with any questions. 
Previous Weekly Announcements
Related Content