Tuesday Newsday: June 8, 2021
PSYCD Virtual Graduation Celebration Friday June 11th @ 4 p.m. Seniors graduating in Winter 2021, Spring 2021 or Summer 2021 are invited to submit a short video for our Graduation Celebration. Check your email for details! Or click here!

Applications to declare a 

PSY

or CD minor will be

on hold

over the summer.  Apply before the end of finals week or plan to wait until fall. 

https://psycd.calpoly.edu/undergraduate/minors
Change of Major Portlet is closed for the summer and will re-open for inquiry form submissions to continuing students on September 20, 2021. https://advising.calpoly.edu/change-major

Thank you for your support of our fabulous graduates! Please post a video congratulating our graduates (by 11:59 p.m. on Wed, 6/9) on our celebration Flipgrid page. These videos will be released on Friday, 6/11 to celebrate our graduates.
 Flipgrid  works best on Chrome (Safari does not allow you to record and if you try to use the site using your phone, you will have to download an app).
You can access the site by clicking "Join with Microsoft:" tinyurl.com/2021PSYCDcelebration.
Graduates, please post your celebration video (in the appropriate section: B.S. in PSY, B.S. in CD, or M.S. in PSY) by Wed, 6/9. Show your excitement, thank your family, friends and faculty, or share your post-grad plans! Wear your cap & gown, or not – your choice! We can't wait to hear from each of you! The videos posted so far are so fun and touching and WONDERFUL!
Continuing students, please consider posting a video celebrating your favorite PSY/CD graduate(s) in the "Congrats from Family and Friends!" section! 
​How to post your congratulatory video:
Go to tinyurl.com/2021PSYCDcelebration and click "Join with Microsoft". This will allow you to access all the topics (different sections of videos) without a password.
VERY IMPORTANT: Navigate to the appropriate "topic" by clicking the "View 6 Topics" dropdown. Once you are in the appropriate section of videos (e.g., PSY, CD, MS, Family and Friends), click the red "Record a Response" button.
Record your video by clicking the circle at the bottom of the screen. Have fun and pick a frame or other graphics.
Note that you have many options if you do not have a webcam or wish to be visible, such as recording your Mic (audio) only, recording your screen, or uploading a clip. Click the green "Next" button once you're done!
Describe how you would like your video displayed. The default is your first & last name, but feel free to customize these fields to include the student(s) you are celebrating!
Click "Submit" once you're done!
Please note that these videos are moderated, which means that they will not appear immediately, but rather will be released on June 11, 2021 prior to our 4:00 pm department celebration with our graduates. We would greatly appreciate having many videos for our big reveal on the 11th!
We look forward to watching your videos and celebrating you!
 Spring Commencement Events
CAL POLY VIRTUAL COMMENCEMENT
Cal Poly's Virtual Spring Commencement will take place on Friday, June 11, and feature six academic college ceremonies. These virtual ceremonies will feature messages from campus leaders and alumni, memories from your time at Cal Poly, the conferral of degrees and graduate name reading. Ceremonies will be made available by 11 a.m. to watch according to your own schedule.
IN-PERSON CLA RECOGNITION CEREMONY
In addition to the official virtual commencement ceremony, the university will also host modified in-person graduation recognition events – one for each college. For CLA this is Sunday, June 13, 2021 @ 4 p.m.
PSYCD VIRTUAL GRAD CELEBRATION June 11 @ 4 p.m.! 
We are looking forward to celebrating our PSYCD 2021 graduates!  Graduating seniors and MS students should check your email for more details about the informal and fun reception that we know will be virtually the best ever!!  (Link has been emailed to graduates, please contact jjipson@calpoly.edu if you did not receive the info). 
This is a chance for graduates and faculty to connect with one another and chat, share memories, ask questions, trade LinkedIn/Twitter/Insta/FB account handles, etc.  Earlier in the day, we will unveil an AMAZING and ENGAGING Flipgrid site where you can enjoy videos posted by fellow graduates, faculty, friends and family.  
Academic Year
2021-22
Tentative
Course Offerings are available on the PSYCD
 website
!
The PSYCD department is providing an advance look at the 2021-22 course schedule.  All offerings are listed as *tentative* and may change.  In Fall, some classes will be offered in person, and some face-to-face. 
PSY 458 and CD 411 will not be offered in 2021-22.  If you are a PSY or CD major on the 2017-19 catalog who needs these classes to graduate, please consider the options below. If you would like to discuss an alternative substitution, email  Dr. Jipson.

The best options for PSY 

458 substitution are PSY 330, PSY 357, PSY 430, PSY 440, and PSY 480. Once you are enrolled in one of these classes, let Robyn Hastin know and she can initiate substitution approval paperwork.
The best options for a CD 411 substitution are CD 460, CD 356, or another upper-division CD course. Once you are enrolled in one of these classes, let Robyn Hastin know and she can initiate substitution approval paperwork.

Please note that all CD students do still need to take CD 302. There is no substitution for this 2-unit course.

We will allow students who have not taken the GWR to enroll in PSY/CD 461 next fall. Email Robyn Hastin to be provided with a permission number.  
General information: https://registrar.calpoly.edu/fall-student-planning-calendar
PSYCD:  https://psycd.calpoly.edu/undergraduate/tentative-course-offerings


Faculty Office Hours 
We have now published Zoom links for faculty office hours on the PSYCD Website. Remember that these times are reserved for you! Drop in with advising questions, career/graduate school questions, or just to introduce yourself and chat.
Remember: Your faculty advisor can serve as your academic and career mentor and their signature is often needed for important paperwork. Be sure to reach out to talk with your faculty advisor on a regular basis. PSY First Year Students and new transfers received an email from the department with the name of your faculty advisor. CD students can find their advisor under Academic Advising on our department website. Students admitted into the PSYCD majors through ICMA will receive an email with advisor information.
Student Advisory Committee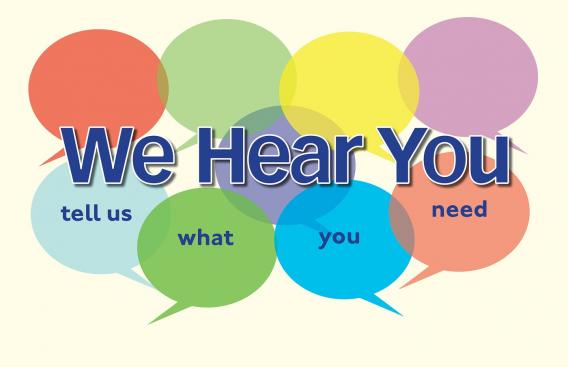 The PSYCD Student Advisory Committee provides consultation to the faculty on relevant undergraduate and graduate student issues.
They are ready to bring your comments and concerns to the department so email any member directly. Read about and find contact information for the committee members here: Student Advisory Committee   
The SLO Counseling Service at Cal Poly is taking new clients for FREE short-term counseling and consultation.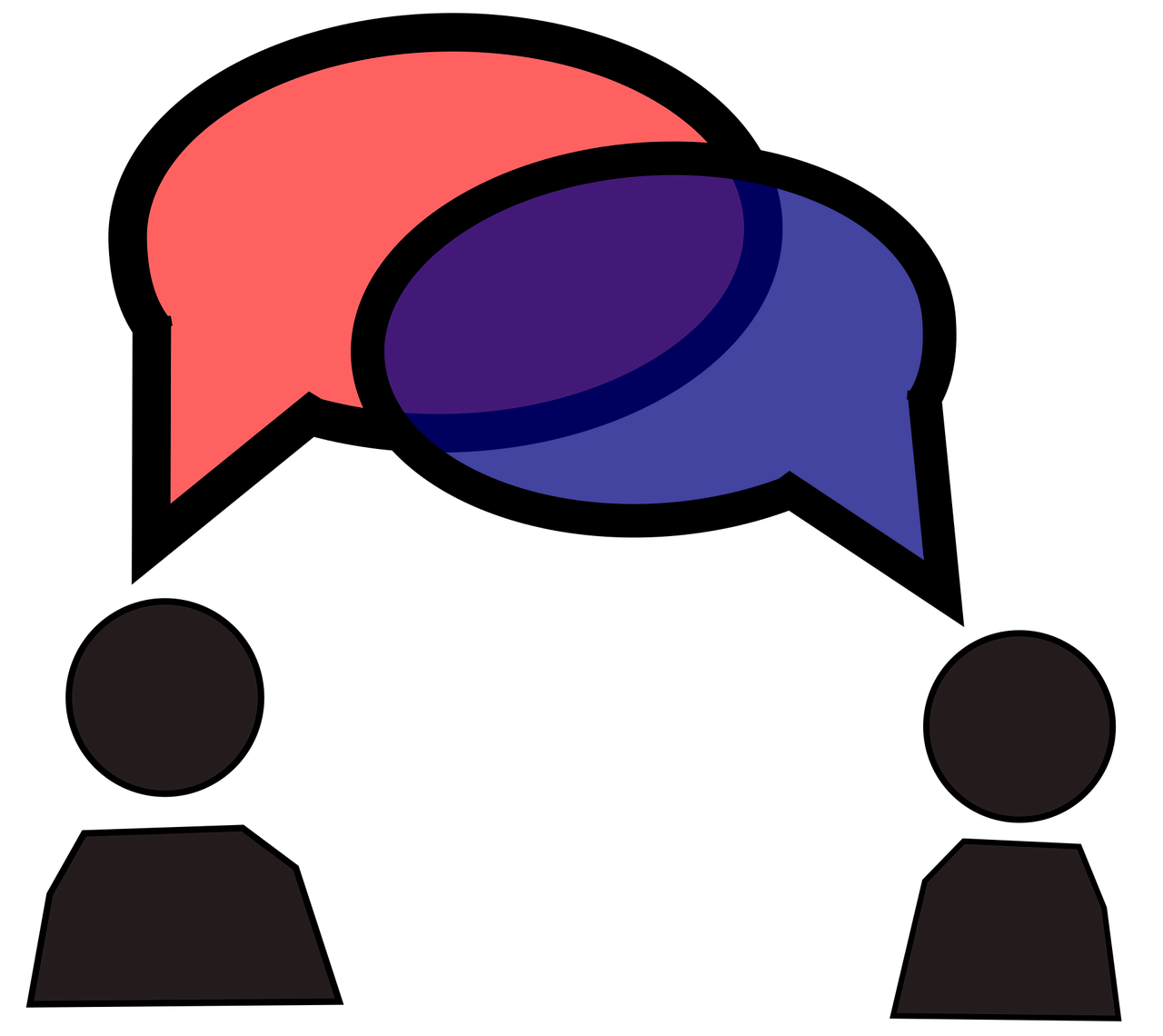 The clinic is staffed by advanced graduate students in the psychology department and treats Cal Poly students as well as individuals, couples, families, and children from the community.  During this time of the novel corona virus, services are offered virtually and they are free. Please call 805.756.1532 for an appointment. Sessions will be conducted by phone or computer. 
OPPORTUNITIES AT CAL POLY
Mustang News is hiring!
Mustang News is hiring across all of the Mustang Media Group platforms – Mustang News, KCPR, Mustang Business – and are looking for aspiring journalists, video reporters, photographers, social media coordinators, advertising account executives, designers and so many more. The official list of positions is: News Multimedia Journalist, Sports Multimedia Journalist, Opinion Columnist, KCPR Content Writer, Arts and Student Life Multimedia Journalist, Podcast Producer, Podcast Manager, KCPR News Reporter, Data Reporter, Content Editor, Data Analyst, Video Reporter, Bilingual Journalist, Designer, Photographer, KCPR Designer, Social Media Coordinator, Advertising Designer, Advertising Account Executive
Changing the game takes talent — yours. Join us! For more information visit apply.mustangmediagroup.com.
For further questions about any of the positions, feel free to contact next year's Editor in Chief Tessa Hughes at tkhughes@calpoly.edu.
New Cal Poly club focuses on mental health
Wazo Connect is a new student organization that aims to improve mental health on our campus through peer mentorship and wellness activities. We offer all students in need with a peer mentor for 6 weeks per quarter. All our mentors are trained and hand-picked to help their mentees feel comforted and connected to campus life. The mentee and mentor will have goal-oriented weekly meetings for 1-3 hours for 6 weeks in the quarter. We also offer 4 Wazo Wellness activities per quarter which are designed to provide our mentees with alternative forms of self-care and self-expression. Previous workshops were on meditation, aromatherapy, yoga, dance, improv and more. 
We are reaching out to see if YOU would be interested in pursuing a position in our club as a board member or mentor! Links to the applications are listed below. Help us improve mental health at Cal Poly! If you have any questions or concerns, please email us at wazo.calpoly@gmail.com!
Link to Mentor application! https://forms.gle/mrqmU1ixoRFxJFs36 
Link to Board Member Application! https://forms.gle/3apt8w7jfyhHSeCS9 
Genetic Counseling Student Interest Group
Slack: https://join.slack.com/t/cpgc-sig/shared_invite/zt-hx3az3vb-FEI4GDzI3GpOFy~I3XtqoQ
Facebook: https://www.facebook.com/Cal-Poly-Genetic-Counseling-SIG-107231517827662/?view_public_for=107231517827662
Instagram: https://www.instagram.com/calpolygcsig/
Poly Canyon Ventures is now accepting applications
If you are interested in everything sustainability, VC, entrepreneurship, or are looking to gain more experience then please apply! PCV is looking to bring in new creative thoughts regardless of experiences and/or major. Please see the flyer here or for any questions feel free to reach out to yoav@polycanyonventures.org
Teaching for Inclusivity and Equity Program
Cal Poly's new residency program, Teaching for Inclusivity and Equity Residency (TIER) funds residents 27K to attend the program. They make a 3-yr commitment to work in either Santa Maria or Lucia Mar after the program.  These students are also desirable employee candidates because these partner districts will be involved in their training throughout the program. In the news
Are you interested in a health-related profession?
If you are thinking of pursuing a health-related career (e.g. medicine, nursing, occupational therapy, public health) check out Cal Poly's Peer Health Advising Blog to learn about workshops and events happening this quarter.
Off-Campus Research, Mentoring, Conference, and Employment Opportunities 
*New announcements will be posted in full for 2 weeks. You can access prior Tuesday Newsday announcements via the links at the end of this page. There's lots of good stuff in the archives - check it out!
CHECK OUT THIS NEW WEBSITE THAT COMPILES PAID INTERNSHIPS, CONFERENCES, GRAD SCHOOL INFORMATION SESSIONS.  PSYCHRESEARCHLIST 
THIS IS ALSO A GREAT SOURCE OF INFORMATION ABOUT GRADUATE SCHOOL, INTERNSHIPS, ETC.  RESOURCES
grad school info
Conferences
JOBS
Internships (PAID AND UNPAID) and mentoring programs
RESEARCH OPPORTUNITIES
FREQUENTLY ASKED QUESTIONS
How do I get help with the technology I need for my online classes?
How can I learn more about senior project?
We have updated information about Senior Projects on the department website including an Online Learning Update.
Planning your schedule for the year?
We have updated the Tentative Course Offerings link to reflect the courses we are offering this academic year. REMEMBER, however, things can change so check back often. 
And as always....
To make an advising appointment with Dr. Jipson, please use the link below. Remember - if you make an appointment, keep it! Or cancel it ahead of time.  Thanks!
Advising Appointments with Dr. Jipson
For ICMA requests, please complete the Eligibility Inquiry Form prior to attempting to meet with Dr. Jipson.  Email  rhastin@calpoly.edu with any questions. 
Tuesday Newsday Archives
March 15, 2021 (scroll to the bottom to see links to all archived Tuesday Newsdays from Winter 2021)
December 1, 2020 (scroll to the bottom to see links to all archived Tuesday Newsdays from Fall 2020)
Related Content