Tuesday Newsday: March 2, 2021
Spring Registration Information
BE SURE TO CHECK ALL SECTIONS OF A CLASS.  It may be that Section 01 is full, but Sections 02 and up have space.  It's worth a look!
Psychology and Child Development classes that had a few (or more) seats available as of Wednesday night..
PSY 340 Section 01 and 02 Biopsychology.  course cap increased
PSY 372 Multicultural Psychology Sections 01 and 03 majors only until open enrollment
CD/PSY 460 Child Abuse and Neglect Section 02  ( this class counts for with CD 460 or PSY 460, but is only listed under CD this quarter). 
CD/PSY 431 Assessing Children's Development and Environments Section 03/04 (note that this class counts for either CD 431 or PSY 431, but is only listed under CD this quarter) plenty of room!
CD 305 Section 02 Early and Middle Childhood Development majors only until open enrollment
CD 329 Section 03/04 Research Methods plenty of room!
A  few seats are left in CD 304, CD 351, CD 424
insider tips
Using Schedule Builder: Be sure to click on the Select Section button to access ALL sections of a course. Sometimes Section 01 will be full with a waitlist and Section 02 will still have room.

Understanding waitlists:  The enrollment system automatically monitors class enrollment.  When a space opens up, the first eligible student from the top of the waitlist is added to the class. Not sure how to waitlist a class? Find instructions here.

Instructor communication: Your faculty receive many emails about course enrollment.  If they do not respond to you, it's not because they don't care about your concern. Rather, faculty also have to wait for the automated waitlist process to complete - they do not receive permission codes to add students until after the 4th day of classes.  If you have an extenuating circumstance that you believe requires special enrollment consideration, please email Dr. Jipson jjipson@calpoly.edu.  Make sure that your subject line is very detailed, e.g., "I'm graduating in spring and I still need PSY344"

If you are a PSYCD senior who is doing an internship (PSY/CD 453, 454) in spring, please register for your other classes in this first round of registration.  You will receive a permission code by the end of winter quarter so that you can register for internship during open enrollment.

Due to its popularity, Dr. Smith has added a section of PSY 344 Behavioral Genetics for summer! 

Are you a CD major on the 2017-19 catalog? If you still need to take CD 411 Children, Adolescents, and Technology, please make an appt. with Dr. Jipson to identify an appropriate substitution. 
 Are you a CD major graduating in Spring? If you have not yet taken CD 302, you will need to take it now.  There is limited space in this class so only graduating seniors will be able to enroll. Please contact Robyn Hastin so that she can verify your graduation date and provide you with a permission number for you to use during your registration appointment.
As always, make sure your graduation date is correct.  Here is a link to paperwork to change the date https://registrar.calpoly.edu/registrar_forms
Become a Peer Facilitator for PSY 304: Intergroup Dialogues in Spring!
Must be available synchronously on Tu/Th 2:10-4pm,and have taken the IGD facilitator training in a previous quarter. Great experience with a nationally utilized program! Click the link below for application, and email jpedrott@calpoly.edu with any questions.
Here's the link: https://forms.office.com/Pages/ResponsePage.aspx?id=2wING578lUSVNx03nMoq5xOKXcNGF99Gpj_p48D_i2ZUMlRINk81QVBENUI3NEJUMTIyTkQxRVlURy4u
Seniors Doing SPRING 2021 Internships
Even if you have already secured an internship, you will not receive your permission number until finals week. This means you will add internship after you register for other classes. 
Still trying to secure an internship?  Dr. Bettergarcia (they/them) is taking PSY/CD 448/449 research interns for the QCARES team in Spring quarter. To learn more about their research, please check out the QCARES website: https://www.queercares.com/ and email Dr. Bettergarcia for an application! 
A few Non-PSYCD Courses to Consider for Spring 2021
COMS 470: The Dark Side of Interpersonal Communication 
This course will explore concepts, theories, and research associated with interpersonal communication traditionally considered negative and destructive (e.g., jealousy, infidelity, stalking, gossip, revenge, bullying, etc.) to understand the potentially (dys)functional aspects of interpersonal communication behaviors and processes. Please consider signing up for this course and spreading the word to fellow classmates (see the flyer).
EDUC 470: Developing Teachers of Color
Summer 2021 Tentative Course Offerings are available on the PSYCD website!
The PSYCD department is offering more summer classes than usual.  All courses will be taught virtually. In the summer, courses are contingent upon student enrollment so this list of classes is tentative but we are hopeful that we will be able to offer them to you.
General information: https://registrar.calpoly.edu/summer-planning-calendar
PSYCD:  https://psycd.calpoly.edu/undergraduate/tentative-course-offerings
Help a PSYCD Alumna with her research
Mytien Le, class of 2019, is attending graduate school for clinical psychology and working on a research study with the DEI department at her program. They recently just launched a study examining intersectionality in relation to health behaviors. A key piece to this study investigates intersectionality in Lesbian, Gay, Bisexual, Transgender, and Questioning (LGBTQ+) adults. It is a one-time anonymous online survey that will take about 30-40 minutes. Participation will be automatically admitted to a raffle for an Amazon gift card. If you have any questions email wrbarnh@bgsu.edu 
Find the survey here: https://bgsu.az1.qualtrics.com/jfe/form/SV_86d11dsRVK3u5rn
Why did you choose your major?
Take 10 minutes to let us know why you have chosen your field of study. 
http://tinyurl.com/hdfsresearch
This research is conducted by a team of student scientists in the Department of Child and Family Science at Fresno State University.
 
Upcoming Psi Chi Events

Summer Opportunities Panel | March 2 @ 6 p.m.
Psi Chi will be holding a Summer Opportunities panel on Tuesday 3/2 at 6 pm. We will be hosting 4 organizations in the SLO community as well as the Career Center to help identify additional ways you can apply for summer positions. This event is open to ALL Psy/CD students. Panelists include: Wellness Together, RISE, Big Brothers Big Sisters, Family Care Network, OPTIONS Family of Services, and Cal Poly Career Services. Hope to see you all there! Sign-up form: https://docs.google.com/forms/d/e/1FAIpQLScTNP9W-ZrLSB0xAsocJikWACUogvwhCSi5zlP0f7JTk6iPZA/viewform 
Zoom link: https://calpoly.zoom.us/j/84326981679 Meeting ID: 843 2698 1679
Teaching for Inclusivity and Equity
Cal Poly's new residency program, Teaching for Inclusivity and Equity Residency (TIER) funds residents 27K to attend the program. They make a 3-yr commitment to work in either Santa Maria or Lucia Mar after the program.  These students are also desirable employee candidates because these partner districts will be involved in their training throughout the program.
There are multiple pathways (beyond just SPED). It's a "sped and/or bilingual ed" program, so anyone interested in either: 
a. SPED credential + masters only (three quarters)
b. SPED credential + masters + bilingual authorization (three quarters) 
c. Multiple OR Single Subject + curriculum and instruction masters + bilingual authorization (five quarters, includes one summer)
 Anyone interested in a SPED route can email Dr. Leah Wood (awood17@calpoly.edu). Anyone interested in a general education route can email Dr. Briana Ronan (bronan@calpoly.edu). 
Cal Poly User Experience Club (CPUX) invites PSYCD students to Upcoming Events
Design Dash!
When: Every Thursday from 7:00–8:00pm PST

Open to all levels of designers looking to improve their UX design skills

Apply for a 2020-21 PSYCD Student Virtual Travel Award
The Psychology & Child Development Department has approved the use of limited discretionary funds during the 2020-2021 academic year for reimbursement of student expenses related to presenting at a virtual conference or attending a virtual conference.
Any Psychology or Child Development major, or Psychology graduate student, who plans to spend personal funds towards such an activity may apply for a PSYCD Virtual Travel Award. Students may apply for one virtual conference reimbursement per academic year. Applications will be reviewed on a rolling basis through June 1, 2021.
Please follow these steps at least 2-3 weeks before the virtual conference (if possible).
STEP 1: Fill out the Student Virtual Travel Award Application as soon as you know you will be requesting financial support to attend a virtual conference. You can request the application form from Robyn Hastin rhastin@calpoly.edu
STEP 2: If award application is approved, student will be emailed a Virtual Conference Request Form. Student must submit this form at least 10 days prior to the virtual conference.
STEP 3: Following the virtual conference, preapproved students must send the following information to Andrea Nash (anash@calpoly.edu).

Registration fee receipt
Description of your experience at the conference, and a reflection on how conference attendance contributed to your professional growth (1-2 pages)
If you presented at the conference, please also attach evidence of your authorship role, such as an acceptance letter or copy of the conference program that includes your name and the title of your presentation.
Have you (virtually) attended a conference? 
The Cal Poly PSY/CD Department and Psychology Club want to hear about your experience attending or presenting research at conferences. We are hoping to share your experiences so that other students may be encouraged to attend future conferences.
Please respond to this survey:  https://forms.gle/jLK7GQFPvYE8E4vA9
Feel free to reach out to Rebecca (rluenser@calpoly.edu) if you have any questions.

Reminder re. C/NC Grading Options
Students have until 11:59 p.m. on March 12 (the last day of class) to change their grading basis to CR/NC from letter grade or vice versa.  Read the Cal Poly guidelines here: CR/NC.
Share Your Views with the Student Advisory Committee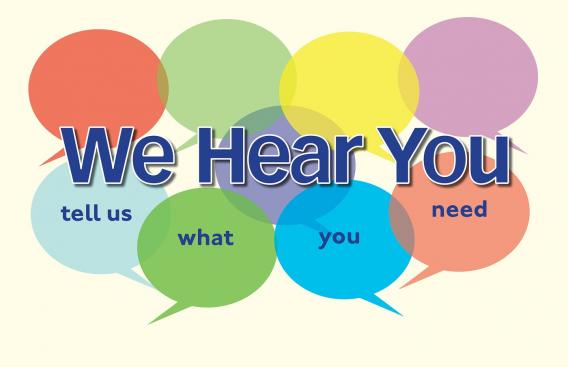 The PSYCD Student Advisory Committee provides consultation to the faculty on relevant undergraduate and graduate student issues.
They are ready to bring your comments and concerns to the department so email any member directly. Read about and find contact information for the committee members here: Student Advisory Committee   
Faculty Advisors are ready to help you plan your academic program & discuss career options - reach out!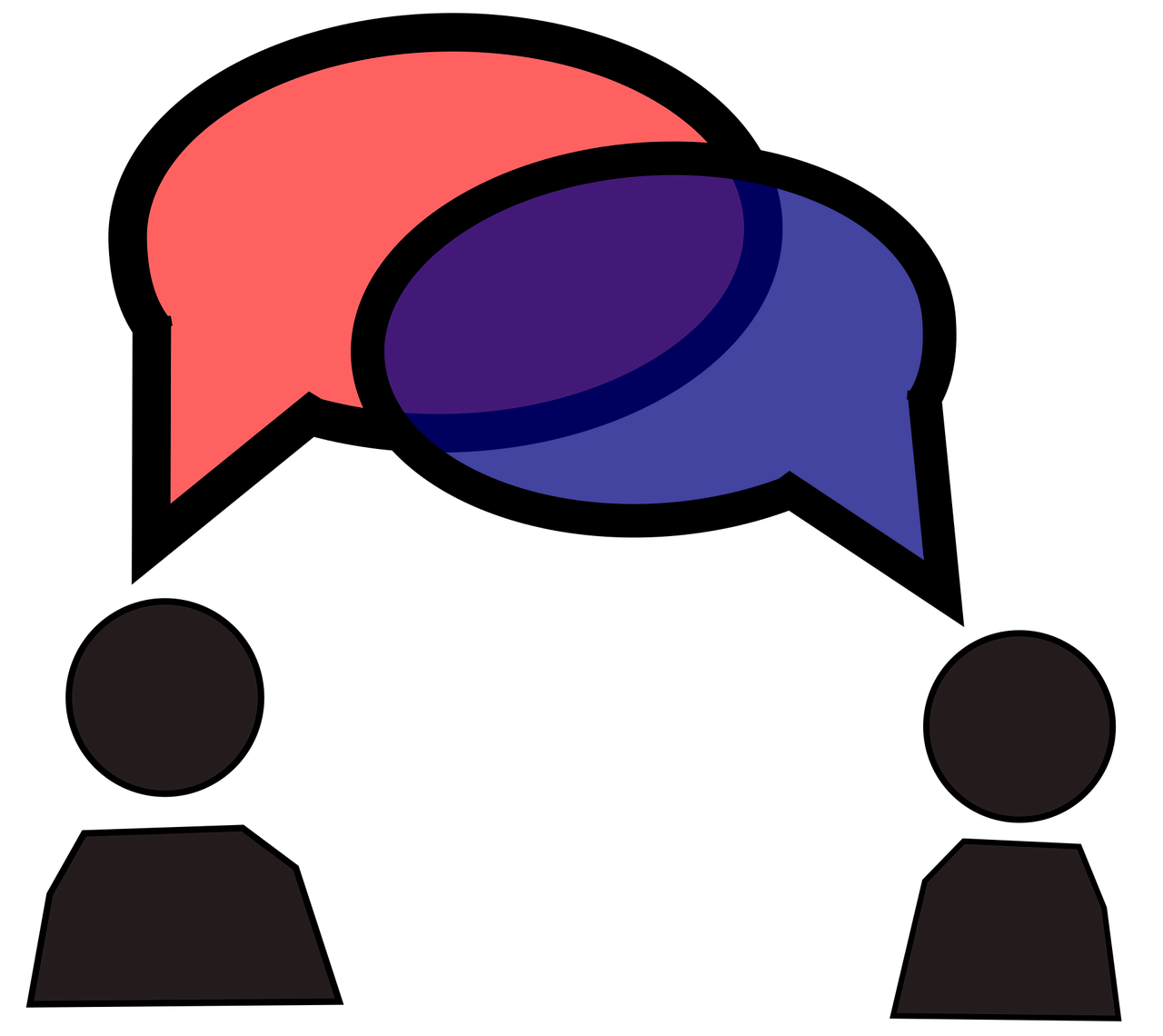 Your faculty advisor can serve as your academic and career mentor and their signature is often needed for important paperwork. Be sure to reach out to talk with your faculty advisor on a regular basis. PSY First Year Students and new transfers received an email from the department with the name of your faculty advisor. CD students can find their advisor under Academic Advising on our department website. 
The SLO Counseling Service at Cal Poly is taking new clients for FREE short-term counseling and consultation. 
The clinic is staffed by advanced graduate students in the psychology department and treats Cal Poly students as well as individuals, couples, families, and children from the community.  During this time of the novel corona virus, services are offered virtually and they are free. Please call 805.756.1532 for an appointment. Sessions will be conducted by phone or computer. 
OPPORTUNITIES AT CAL POLY
Are you a CD Major or Minor planning to apply to Cal Poly's Multiple Subject Credential Program (MSTEP)?
Learn which MSTEP prereqs you have to take and which are waived for CD majors and minors. 
Are you interested in a health-related profession?
If you are thinking of pursuing a health-related career (e.g. medicine, nursing, occupational therapy, public health) check out Cal Poly's Peer Health Advising Blog for information about workshops and events happening this quarter.

Off-Campus Research, Mentoring, Conference, and Employment Opportunities 
*New announcements will be posted in full for 2 weeks. You can access prior Tuesday Newsday announcements via the links at the end of this page. There's lots of good stuff in the archives - check it out!
CHECK OUT THIS NEW WEBSITE THAT COMPILES PAID INTERNSHIPS, CONFERENCES, GRAD SCHOOL INFORMATION SESSIONS.  PSYCHRESEARCHLIST 
THIS IS ALSO A GREAT SOURCE OF INFORMATION ABOUT GRADUATE SCHOOL, INTERNSHIPS, ETC.  RESOURCES
JOBS
Little Wings Preschool is hiring teachers!
Love to Learn Preschool is hiring part-time teachers!
Transitions Mental Health is hiring a Behavioral Health Navigator. This position provides emotional support, education, information, referrals and community outreach for adults with mental health challenges, with an emphasis on reaching underserved communities in rural regions of the county. More info here.
Internships (PAID AND UNPAID) and mentoring programs
The Mind and Development Lab explores a wide range of topics in developmental psychology. Some of our main interests include moral reasoning, religious and spiritual belief, and altruism. Interns will support the lab's work through a variety of tasks including recruiting and running online child participants. For more information about our research, please visit

our website

.
The 

Boston Attention and Learning Lab

 is seeking a summer research assistant to contribute to the study of developmental prosopagnosia, individuals with severe face recognition difficulties. The goal of this project is to better understand the mechanisms of prosopagnosia, test out novel methods to improve face recognition, and understand the brain and behavioral changes associated with successful treatment.

More information here.

The Development of Social Cognition Lab at UC Irvine is offering three 10-week summer internships with a stipend of $4,000. Interns will work on NSF-funded projects relating to math cognition and cognitive predictors of inequality. We currently run studies with 3- to 9-year-olds online. More information

here

.

SUMMER INTERNSHIP PROGRAM WITH THE BOSTON COLLEGE COOPERATION LAB

The Cooperation Lab at Boston College directed by Dr. Katherine McAuliffe is seeking motivated, reliable, and enthusiastic summer research assistants for our 2021 Summer Internship. Research in the lab focuses on the development of cooperative abilities in children, with a particular focus on how children develop a sense of fairness. Summer RAs will gain experience with all stages of the research process, including recruiting families, collecting data, analyzing data, and discussing results. Each summer RA will be paired with a graduate student, post-doctoral fellow, or lab coordinator mentor for the duration of the summer, and have a main project. More information here. 

The Developmental Psychopathology Lab at the University of Iowa is looking for a full-time research lab coordinator to assist in research studies examining the mechanisms in the development of externalizing behavior problems (e.g., aggression, conduct problems), self-regulation, and school readiness in young children, with special emphasis on neural mechanisms (EEG/ERP). Responsibilities include participant recruitment and retention, scheduling, conducting batteries of neural and behavioral testing with children, data management and analysis, coordination of research assistants, and performing other research and administrative tasks as coordinator of the research team.  The initial appointment will be for one year beginning in Summer 2021, with the possibility of renewal for a 2nd year depending on performance and available funding.To apply, please fill out the online application (including resume/CV, a letter of interest, and transcripts) at the following link: https://uiowa.qualtrics.com/jfe/form/SV_4SFCZbFsJKT1GCx  For more information about the position, see https://psychology.uiowa.edu/developmental-psychopathology-lab/hiring or contact: devpsy-lab@uiowa.edu

The Center for Children and Families at Florida International University announces Summer Treatment Program Counselor, Research Assistant, and Teacher/Classroom Aide positions for 2020. The Summer Treatment Program (STP) provides services to children with Attention-Deficit Hyperactivity Disorder (ADHD), Conduct Disorder, Oppositional-Defiant Disorder, learning problems, and related behavior problems. The program provides treatment tailored to children's individual behavioral and learning difficulties. More information here!

The Founding Generation Internship is sponsored by the International Congress of Infant Studies. It is rooted in the rich history of founding scholars who implemented the vision to advance science and support colleagueship in the interdisciplinary field of infant development. From its start, the congress encouraged student participation and fostered student engagement through various initiatives aimed at mentoring the next generation of scholars. More information here.

The Social Origins Lab at UC Berkeley is now accepting applications for their summer research internship. The goal of this internship is to provide highly motivated and curious-minded students with the opportunity to gain hands-on research experience in the field of developmental psychology. Responsibilities for the intern will include running research studies with young children, helping to recruit participants, collecting and coding video data, and assisting with administrative tasks. Tentative dates for the internship are June 1 - July 23, with an expected commitment of 30 hours/week. For more information, and to apply, please visit  https://socialorigins.berkeley.edu/opportunities/ Please direct any questions to Alissa Gomez at socialoriginsmanager@berkeley.edu. 

The Berkeley Early Learning Lab (BELL), under the direction of Dr. Fei Xu, is now accepting applications from highly motivated undergraduates and graduating seniors for our Summer Internship Program in 2021. The goal of this internship is to provide a hands-on research experience to students interested in pursuing graduate work in Cognitive and Language Development or a related field.Currently, the Berkeley Early Learning Lab is remote-only. Depending on how things develop in the next few months, that might change. We will be flexible about interns working with us remotely or in person this summer. Interns will be given a stipend for their participation in the program. To apply, please see http://babylab.berkeley.edu/summer-internship. The application deadline is February 25, 2021 at 11:59 pm PST. If you have further questions about the program, please refer to our website (http://babylab.berkeley.edu) or contact us at babylab@berkeley.edu.

The Michigan Summer Program in Cognition & Early Development (MSPICED) is seeking motivated students to participate firsthand in developmental psychology research. More information can be found here. To apply, please fill out the online application form. The application deadline is Mar 1st, 2021, at 11:59 pm EST. If you have any questions, please email MSPICED-admin@umich.edu.

Oxnard College is seeking an experienced Child Development Center Supervisor to support Latinx, Low-Income students, and families to access quality child care services on campus while they work to complete their academic goals. As an HSI it is critical that the team is bilingual and able to communicate and build relationships with families. Click here for more information.

The Gopnik Cognitive Development and Learning Lab at UC Berkeley is now accepting applications for our summer research assistant internship. 
The 8-week internship will be from June 1st-July 23rd. Interns will be expected to work ~30 hours/week. This internship may be remote, in-person, or a combination of the two depending on public health conditions. Interns will be offered a $3,000 stipend. Research interns will work with graduate students and the lab manager on multiple ongoing research projects. Interns will be responsible for coding data, recruiting and testing child and/or adult participants, and reading and discussing relevant theoretical and empirical papers. There will be weekly reading groups and lab meetings. Research interns should be comfortable working independently and managing their time effectively. Prior experience working with children or working in a research lab is beneficial but not required.  Go to http://www.gopniklab.berkeley.edu/summer-internship for application instructions. The application deadline is March 1st 9:00 AM PST.

Harvard Music Lab Summer Internship 2021! Compensation of $15/hour. At the Music Lab, we study the basic science of music in an effort to understand how and why humans produce and perceive music at all ages and across all cultures. We are recruiting research assistants in psychology to spend their summer with us! We will also consider students from related fields (e.g., music, linguistics, computer science, evolutionary biology, anthropology).
Summer interns will be working on studies investigating the impact of music on infant affect and behavior, universals and cross-cultural variation in music perception and music production, people's use of music in daily life, and long-term effects of the use of music in the home on parent and infant health. Prospective interns are encouraged to read our papers at themusiclab.org before applying. Click here for the full job description.

The Yale Social Cognitive Development Lab is recruiting interns for the summer of 2021. Interns will support the lab's work through a variety of tasks including participant recruitment and scheduling, study design, experiment facilitation, data entry and more. Interns will also attend weekly lab meetings to discuss journal articles related to our lab's work, current and future project design and present research findings. The internship will span for 10 weeks and all interns will receive a $5,000 stipend. Travel reimbursement may be available if the internship is held in-person. See the flyer here.

The Developing Minds Lab at Boston University, under the direction of Dr. Melissa Kibbe, is currently seeking outstanding undergraduates for our summer internship program. Research in the Developing Minds Lab focuses on the development of object, numerical, and social cognition in infants, children, and adults. Click here for more information.

The Plasticity in Neurodevelopment (PINE) Lab at Northeastern University is hiring a lab coordinator to start late spring/early summer 2021. This person will have the opportunity to work on a series of projects using neuroimaging to examine neurodevelopmental mechanisms linking experiences of stress and adversity to social and affective learning. The person in this role will gain experience with all aspects of the research process, which could serve as a launch pad to graduate studies. A two-year full-time commitment is preferred, and we encourage applications from members of under-represented groups in science. Click here for additional information. 

The Leonard Learning Lab at Yale, directed by Dr. Julia Leonard, is seeking a full-time lab manager for a 2-year-position to begin around July 2021. The lab investigates the underlying cognitive capacities and environmental factors that shape children's learning and persistence. This position is ideal for those interested in gaining more research experience before pursuing a Ph.D. in psychology, cognitive science, or education. The lab manager will work closely with the PI, participate in all aspects of the research process, and have the potential to co-author posters and manuscripts and attend conferences. The successful candidate will be a founding member of a new lab and benefit from being part of the broader intellectual community at Yale. Click here for more information.

The National Science Foundation (NSF) funds a large number of research opportunities for undergraduate students through its Research Experiences for Undergraduates (REU) Sites program. An REU Site consists of a group of ten or so undergraduates who work in the research programs of the host institution. Each student is associated with a specific research project, where he/she works closely with the faculty and other researchers. Students are granted stipends and, in many cases, assistance with housing and travel. Undergraduate students supported with NSF funds must be citizens or permanent residents of the United States or its possessions. Search the 2021 REU opportunities for Social, Behavioral, and Economic Sciences here! Deadlines vary per program.
---
FREQUENTLY ASKED QUESTIONS
How do I get help with the technology I need for my online classes?
It will be essential to have regular home internet access this academic year. It will also be helpful to have access to a computer, but in most cases you should be able to access content on a smart device (e.g., iPad, tablet, phone). If you need any help with technology send an email to retention@calpoly.edu.

Cal Poly Information Technology Services is offering access to certain software previously only available in on-campus computer labs. Learn more about 

Virtual Computer Lab

.
How can I learn more about senior project?
We have updated information about Senior Projects on the department website including an Online Learning Update.
Planning your schedule for the year?
We have updated the Tentative Course Offerings link to reflect the courses we are offering this academic year. REMEMBER, however, things can change so check back often. 
And as always....

To make an advising appointment with Dr. Jipson, please use the link below:
For ICMA requests, please complete the Eligibility Inquiry Form prior to attempting to meet with Dr. Jipson.  Email  rhastin@calpoly.edu with any questions. 
Previous Weekly Announcements
December 1, 2020 (scroll to the bottom to see links to all archived Tuesday Newsdays from Fall 2020)
Related Content