Faculty Recognition 2017-18

Kelly Bennion
Kelly Bennion, received the following grants and awards: College of Liberal Arts 2017 Summer Research Stipend Award; Cal Poly's Research, Scholarship, and Creative Activities (RSCA) Grant 2018 Fellow; Kavli Summer Institute in Cognitive Neuroscience (Supported by NIMH, NIDA, and the Kavli Foundation).

Jay Bettergarcia
Jay Bettergarcia received the following grants and awards: Cal Poly Mustang Mentor Award, 2018; CA Department of Public Health Grant via County of San Luis Obispo: A community-based needs assessment of LGBTQ mental health and wellness; Growing Together Field of Interest Fund (GTI) Grant, a Fund of The Community Foundation San Luis Obispo County: LGBTQ Community mental health and wellness, PI ($1000), 2017.

Shawn Burn
Shawn Burn was interviewed for a number of news outlets: 
CNBC "Three psychologists explain why men harass women in the workplace."  by Courtney Connelly 11/20/18.
Men's Health "This is how to apologize for sexual misconduct."  by Ashley Fetters 3/19/18.
First for Women "Do you always put you last?" 12/14/17 by Kathleen Hynes, HuffPost.
"Am I codependent? 10 signs you might be according to experts" 02/2/2018 by Kelsey Borreson. Rewire 
"How to navigate holiday season stress." By Rachel Crowell 11/03/17.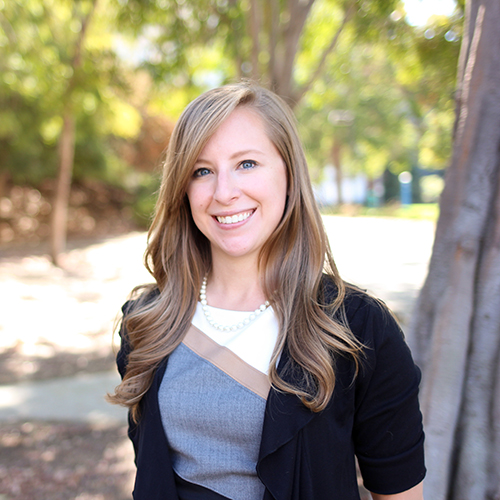 Laura Cacciamani
Laura Cacciamani received the College of Liberal Arts 2017 Summer Research Stipend Award.

Julie Garcia
Julie Garcia received the following grants and awards: Service Award for 10 years at Cal Poly; appointed as a Faculty Associate with the Office of University Diversity and Inclusion; appointed as the Chair for the Diversity and Climate Committee for Division 8 of the American Psychology Association—The Society for Personality and Social Psychology; finalist for the University Distinguished Scholarship Award.

Jennifer Jipson
Jennifer Jipson contributed broadly to research-practice efforts by serving in consulting roles for the following: Educational Advisory Board, The Goddard Schools Infant Development Consultant, Wee Gallery Early Childhood Education Consultant, Fisher Price/Mattel Preschool Content and Curriculum Advisory Board, Nickelodeon Television.

Jasna Jovanovic
Jasna Jovanovic was the 2017 recipient of the College of Liberal Arts Richard K. Simon Outstanding Career Achievement in Teaching award.

Carrie Langer
Carrie Langner received the 2017 Cal Poly College of Liberal Arts Diversity Curriculum Development Grant.

Gary Laver
Gary Laver began a three-year term as a state-wide senator in the Academic Senate of the California State University.

Julie Spencer-Rodgers
Julie Spencer-Rodgers received a number of awards: College of Liberal Arts 2017 Summer Research Stipend Award; Cal Poly's 2017-18 Learn by Doing Scholar Award, 2018 Instructional Resource Award; Society for the Teaching of Psychology; 2018 APA International Conference Grant, American Psychological Association; 2017 Psi Chi Summer Unrestricted Travel Grant.

Taylor Smith
Taylor Smith received a Circle of Giving Award for 2017-18.
Related Content