Message from the Chair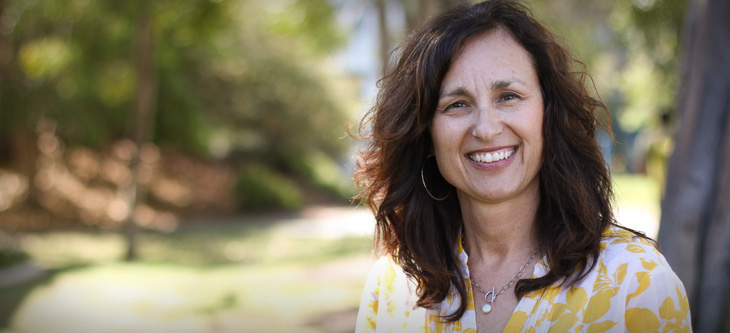 I'm happy to present to you our yearly department newsletter. Although it is not an exhaustive list of all the many events and achievements of our students, faculty, staff and alumni, it certainly presents some notable highlights.
In fall 2017, our department underwent program review. This involved our own "self study" of our programs, along with an assessment by a team of external reviewers. It was an intense but productive process that has resulted in some exciting changes we are planning to implement to better serve our undergraduate and graduate students. One example is the addition of a research track to our undergraduate programs. This additional set of courses and experiences will be available for our students who desire to pursue a doctoral degree after they graduate. We plan to pilot this track next year, so stay tuned!
This year we were fortunate to welcome two new assistant professors: Jay Bettergarcia, a counseling psychologist and Amber Williams, a developmental psychologist (read about them in the Department Welcomes Two New Faculty section). Our new faculty bring new energy and fresh ideas to our department. All together, our PSYCD faculty continue to be stand-outs as scholars and teachers. Just this spring, Julie Spencer Rodgers received the College of Liberal Arts Richard K. Simon Award for Outstanding Career Achievement in Scholarship for her distinguished research in the fields of health and cross-cultural psychology, and Don Ryujin received the College of Liberal Arts Faculty Diversity Award for his 30 years of sustained efforts to support diversity on our campus and community. Congratulations, Julie and Don! 
You can read about all of our faculty's many accomplishments in the Faculty Library and Faculty Recognition sections of the newsletter.
Special congratulations to our newly promoted faculty, Aaron Estrada to Associate Professor with tenure and Carrie Langner to Full Professor. This year, Julie Garcia became a Faculty Associate in the Office of University Diversity and Inclusivity. Julie, along with many of our faculty, continue to be leaders on our campus in helping to change the climate for underrepresented students, faculty and staff. This spring, Jennifer Teramoto Pedrotti, Professor of Psychology and Associate Dean for Diversity and the Curriculum for the College of Liberal Arts, received the prestigious President's Diversity Award for her unwavering commitment to diversity on our campus. Congratulations, Jennifer!
Finally, I am always happy to brag that our students continue to be amazing! We've highlighted their many accomplishments in a number of sections of this newsletter. We hope this issue, like our previous ones, will give you a sense of what our current and former students are doing and how our faculty support their success.
As always, we thank you for your continued support. Keep us updated on your current activities, and please stay in touch! Although alumni may have physically left our campus, they remain a part of the Psychology and Child Development Department forever.
Best,
Related Content