Tuesday Newsday: April 20, 2021
Preview of this week's content...
PSYCD Student DEI Experience survey invitation
Apply for fieldwork internships for Fall 2021 (deadline: 4/23rd)
Become a Fall 2021 PSYCD New Student Mentor (deadline: 5/7th)
Research! 

Undergraduate Student Research Week is this week!
Research internships: Process & Opportunities
Summer research opportunities
PSYCD research track (info session: 4/29th)

Plan Ahead: Sneak Peek at Academic Year 2021-2022 Course Offerings
Mark Your Calendars

Psi Chi Panel on gap year experiences April 28th from 7-8pm
Senior Project Symposium is on June 3rd from 11 a.m. - 1 p.m.
Graduation update!! 

Stay Connected

Psychology Club and Psi Chi elections for new leadership boards AY 21-22

...and lots MORE so keep reading!

PSYCD Student DEI Experience Survey: We want to hear from you!
A committee of PSYCD students and faculty are working on improving diversity, equity, and inclusion in our department and will use the findings of this survey to make policy changes. Please help the PSY&CD department by filling out this anonymous survey.
Fieldwork Internship Process for Fall 2021
Are you a PSYCD major who is graduating next academic year (Fall 21, Winter 22, or Spring 22)?
Have you taken PSY 323 (and also CD 230 for CD majors)? 
Do you want to take the PSY/CD 453 or PSY/CD 454 field internship course for credit in FALL 2021? 
Internship Information Presentation & Interest Survey
There is a mandatory presentation that you must watch and survey to complete by Friday, April 23 (LINK TO PRESENTATION) to secure an internship placement for Fall 2021.  
You MUST watch the mandatory presentation and complete the survey discussed in the presentation if...
You will be in your first quarter of field internship in Fall 2021
You will be switching to a new internship site from Fall 2021.
You MUST complete the survey (you'll need to click through the presentation to find the link but you don't need to watch it all) if....
You are staying at the same internship site from Fall 2021 (currently enrolled in PSY or CD 453)
You are doing a research internship* with a faculty member
Internship Process Q/A 
We will host a Q &A on Thursday, April 22, from 4-5pm at this zoom link: https://calpoly.zoom.us/j/82495618110 (You must authenticate with your CP email to join the meeting.)  Be sure to review the video presentation PRIOR to attending the Q & A session. 
Pease read more about internships, including prerequisites and fieldwork sites here. However, please note that some fieldwork sites on our list may be unavailable due to public health restrictions. 
*To explore the possibility of a research internship, please review faculty research interests on our faculty page. Not all faculty are accepting research interns at this time. To find out whether you might join a faculty research lab, attend the office hours for professors whose research activities match your interests. The informational presentation is ONLY for students seeking fieldwork internships.
Want to support our incoming majors during Fall quarter? Apply to become a PSY/CD New Student Peer Mentor!
We are soliciting applications for peer mentors, which will again be facilitated via the PSY/CD 102 Orientation class in Fall 2021 taught by Drs. Bennion and Jovanovic. The commitment is approximately 6 hours per week, including attending class and mentor meetings from 10-1 pm on Fridays. You are welcome to enroll in 2 units of PSY 401 credit (CR/NC) toward completion of your electives in exchange for serving in this role. See more detailed information and apply here by Friday, May 7th!

2021 Undergraduate Student Research Week is this week!
You are invited to attend Cal Poly Undergraduate Research Week (taking place virtually) - starting on M April 19th. Cal Poly Undergraduate Research Week events are open to all members of the Cal Poly community and all disciplines. 
Sample events:

Panel: Attending and Presenting at Conferences as an Undergraduate
Details: T 4/20, 12:10-1pm
Zoom link: https://calpoly.zoom.us/j/86428484705

Info Session: Learn by Doing Research - How to Find & Apply for Student Research Opportunities On- and Off-Campus 
Details: W 4/21, 12:10-1pm
Zoom link: https://calpoly.zoom.us/j/81412144284 
Panel: BEACoN Research Mentor & Mentee 
Details: T 4/27, 4:10-5pm
Zoom link: https://calpoly.zoom.us/j/81772860575
Short description: Join past and present BEACoN Research Scholars and Mentors to learn more about the annual (and funded!) BEACoN Research Mentoring Program for underrepresented students! Sponsored by the BEACoN Mentors program.
PSYCD Research Internships in 2021-22
Qualified students may gain research experience working with faculty researchers. Arranging a research internship is initiated by the student. A listing of current research projects can be found here.  Interested students will need to talk to individual faculty members about availability of research assistant positions in 2021-22.  
Dr. Cacciamani is seeking research assistants for her Multisensory Perception lab for the Fall 2021 quarter. Research in Dr. C's lab uses both behavioral and cognitive neuroscience techniques to understand our perceptual experiences. A research internship with Dr. C is a 2-quarter, 12-hour/week commitment. Research internship duties include running participants, reading research articles, and helping with data analysis, depending on the status of the project (there are currently multiple ongoing projects). To be considered, you must be a psychology major with junior standing and a minimum cumulative GPA of 3.0, and must have taken PSY 329 Research Methods. Applications can be filled out at the link below and are due Friday, April 30. For questions, please email Dr. C at Lcacciam@calpoly.edu. https://forms.gle/DZhbaubFXByo8Gov9
Research Track Info Session 4/29th @ 11:10 a.m.
Interested in pursuing a PhD after graduation? Consider the department's Research Emphasis Track! 
The Research Emphasis Track provides PSY/CD students who have a strong interest in pursuing a Ph.D. in psychology (or related field) with an opportunity to participate in advanced independent research training. Applications will be available at the start of the Fall quarter for students with junior standing (see this document for more information on eligibility and requirements). Dr. Cacciamani will be holding a Research Track info/Q&A session on Thursday, April 29 from 11:10-12 on zoom; mark your calendars and come join to learn more! Although only juniors are eligible to apply for the Research Track, everyone is welcome to the info session. It's never too early to start planning!
For questions, contact Dr. Cacciamani at Lcacciam@calpoly.edu. Zoom link will be posted in Tuesday Newsday of that week.
CLA Summer 2021 Undergraduate Research Program (SURP)
Applications are now being accepted for the CLA Summer Undergraduate Research Program. Note that this is an opoprtunity developed by and run by the College of Liberal Arts. It is not a PSYCD program, although some of your PSYCD faculty may apply. Up to 9 faculty projects will be available for student applications.  Funded projects will be available for students to review and apply for by May 1.  Please join us for information sessions to address additional questions.  Full details available in the SURP Request for Proposals.
Questions should be directed to Dawn Neill, Director of Research Engagement and Internationalization, CLA dbneill@calpoly.edu.
Registration Information for Summer 2021
Academic Year
2021-22
Tentative
Course Offerings are available on the PSYCD
 website
!
The PSYCD department is providing an advance look at the 2021-22 course schedule.  All offerings are listed as *tentative* and may change.  In Fall, some classes will be offered in person, and some face-to-face. This information will be available to you on May 4th when the Schedule Builder becomes available
Note that PSY 458 will not be offered in 2021-22.  If you are a PSY major who needs this to graduate, please arrange to meet with Dr. Jipson to discuss an appropriate substitution.
General information: https://registrar.calpoly.edu/fall-student-planning-calendar
PSYCD:  https://psycd.calpoly.edu/undergraduate/tentative-course-offerings
Registration Information for Fall 2021
Faculty and staff n the PSYCD department (and across campus) have been hard at work scheduling courses for Fall 2021.  Currently, we are planning a transitional quarter in which some classes will continue to be offered virtually, and some will be offered in person.  This information will be available to you on May 4th.

PSI CHI GAP YEAR PANEL
Sign-up Form: https://forms.gle/YVE7RYhjJyCP5qzA6 (updated! This should work!)
Zoom Link: https://calpoly.zoom.us/j/88277196731
Meeting ID: 882 7719 6731
Virtual Senior Project Symposium, June 3rd 11-1 (apply to participate by 5/21st)
Every spring we gather to hear about the work PSYCD seniors have been doing for their senior projects.  Last year, we had to switch to a virtual format and it was so successful that we're doing it again this year! 
The Senior Project Symposium is your time to shine! Join us for a fun time on June 3rd from 11 am – 1 pm and present your senior project to the Psychology and Child Development community at Cal Poly. If you are interested, let us know by filling out the following form by 5 pm on May 21st (https://forms.gle/xEe1VAbgPWM3VHWx5). Filling out this form will NOT commit you to present. We will contact all who express interest again later in the quarter. 
Format: Online via Canvas. Presenting as a group.
Requirements: Post a ~5-minute video about your project and share the slides. Additionally, you will answer questions that are posted to your group's discussion board during the session.
Are you interested but nervous? Don't be! We are a very supportive community and want to celebrate your hard work this year. Plus, this is a great way to practice for future presentations (especially if you apply to graduate school).
Updated Spring Commencement Plans
VIRTUAL COMMENCEMENT
Cal Poly's Virtual Spring Commencement will take place on Friday, June 11, and feature six academic college ceremonies. These virtual ceremonies will feature messages from campus leaders and alumni, memories from your time at Cal Poly, the conferral of degrees and graduate name reading.
IN-PERSON RECOGNITION CEREMONY
In addition to the official virtual commencement ceremony, the university will also host modified in-person graduation recognition events – one for each college. For CLA this is  Sunday, June 13, 2021 @ 4 p.m.
Eligible graduates who want to participate in the graduation recognition events at Alex G. Spanos Stadium must let us know as soon as possible by completing the Spring Commencement 2021 Graduate Recognition Event Intent to Participate form. 
The deadline to complete this form is May 15, 2021.
For more information about the Cal Poly graduation click here: https://commencement.calpoly.edu/spring
Planning has started for our very own PSYCD Graduation Celebration!
We are looking forward to celebrating our amazing PSYCD 2021 graduates.  Stay tuned for more information! If you are interested in helping to plan this event, please email Dr. Jipson at jjipson@calpoly.edu.

Physical distance doesn't have to mean social distance. Get involved in the Poly Child Development Club, the Psychology Club and/or join Psi Chi (the National Honors Society for Psychology).

For  more highlights and news about the PSYCD Department, follow us on Facebook and Instagram and LinkedIn

We are going to close out this year with lots of opportunities to just hang out together. PSYCD Virtual Hang Outs will be held on weeks that there are few organized club events.  They will sometimes be club sponsored, sometimes hosted by a few faculty, sometimes hosted by our amazing grad students. Feel free to drop-in and just say hi, or stay awhile and chat about anything and everything. 
Join the 2021-22 Psi Chi Leadership Board 
Check out Psi Chi's website for information about how to become a part of the Psi Chi leadership board for the 2021-2022 school year. 
You DO NOT need to be a member to fill out this form, however, you should initiate the process this quarter in order to be considered an official member by the start of next school year.
This application is due by April 30th. We are looking for dedicated and passionate students who are eager to develop the Psi Chi legacy at Cal Poly!
Position descriptions: 
https://docs.google.com/document/d/1OkxtHMmIBK3RqZ4lx9VcRGQrvWUPjpm2vkGajdfBjtU/edit?usp=sharing
Application: https://forms.gle/hDtd9rvrLHnBF51a6
Current officers are holding a "Psi Chi office hours" Tuesday 4/27 so students can ask questions about board applications or membership. It will be 5:30-6:30 and is drop-in (you can join late and/or leave once your questions are answered)! 
Zoom link: https://calpoly.zoom.us/j/87664763610   Meeting ID: 876 6476 3610 
Join the 2021-22 Psychology Club Leadership Board 
Are you interested in getting more involved with psychology, making new friends, and planning awesome events?  Psychology Club is now accepting applications for next year's board! Being on board is an excellent way to gain leadership skills, meet other outstanding students, and get involved in the department and community. Holding a board position is a great addition to your academic career, allowing you to connect with faculty, and other students in leadership roles. We cannot wait to work with you!
Positions available this year include:
Vice President
Secretary
Treasurer
Event Coordinators
Media Liaison

Here's the application link!
https://forms.gle/MUS6wQ7MmUzYR6dH7
Join the 2021-22 Psi Chi Leadership Board 
Join this workshop on violence against Indigenous women on May 5th from 6:10-7:30.  Zoom link: https://calpoly.zoom.us/j/89934871408
BIPOC Support Group: ROOTS
Share Your Artwork 
All Cal Poly students from marginalized communities (women, POC, LGBTQ+, gender non-conforming, etc.): please submit artwork for an upcoming juried exhibit, "Through the Eyes of the Othered," a senior project by Maddie Roman. 
This exhibition will feature artists from marginalized backgrounds and highlight the intersection between art, society, and social justice. If you identify as a member of a marginalized community and have a passion for social justice, this is a call to you. 
We would love to feature your work. Please fill out this interest form: https://forms.gle/dJ114QAFtCzB14ya6

Apply for a 2020-21 PSYCD Student Virtual Travel Award
The Psychology & Child Development Department has approved the use of limited discretionary funds during the 2020-2021 academic year for reimbursement of student expenses related to presenting at a virtual conference or attending a virtual conference.
Any Psychology or Child Development major, or Psychology graduate student, who plans to spend personal funds towards such an activity may apply for a PSYCD Virtual Travel Award. Students may apply for one virtual conference reimbursement per academic year. Applications will be reviewed on a rolling basis through June 1, 2021.
Please follow these steps at least 2-3 weeks before the virtual conference (if possible).
STEP 1: Fill out the Student Virtual Travel Award Application as soon as you know you will be requesting financial support to attend a virtual conference. You can request the application form from Robyn Hastin rhastin@calpoly.edu
STEP 2: If award application is approved, student will be emailed a Virtual Conference Request Form. Student must submit this form at least 10 days prior to the virtual conference.
STEP 3: Following the virtual conference, preapproved students must send the following information to Andrea Nash (anash@calpoly.edu).

Registration fee receipt
Description of your experience at the conference, and a reflection on how conference attendance contributed to your professional growth (1-2 pages)
If you presented at the conference, please also attach evidence of your authorship role, such as an acceptance letter or copy of the conference program that includes your name and the title of your presentation.
Have you (virtually) attended a conference? 
The Cal Poly PSY/CD Department and Psychology Club want to hear about your experience attending or presenting research at conferences. We are hoping to share your experiences so that other students may be encouraged to attend future conferences.
Please respond to this survey:  https://forms.gle/jLK7GQFPvYE8E4vA9
Feel free to reach out to Rebecca (rluenser@calpoly.edu) if you have any questions.

Faculty Office Hours 
We have now published Zoom links for faculty office hours on the PSYCD Website. Remember that these times are reserved for you! Drop in with advising questions, career/graduate school questions, or just to introduce yourself and chat.
Remember: Your faculty advisor can serve as your academic and career mentor and their signature is often needed for important paperwork. Be sure to reach out to talk with your faculty advisor on a regular basis. PSY First Year Students and new transfers received an email from the department with the name of your faculty advisor. CD students can find their advisor under Academic Advising on our department website. Students admitted into the PSYCD majors through ICMA will receive an email with advisor information.
Student Advisory Committee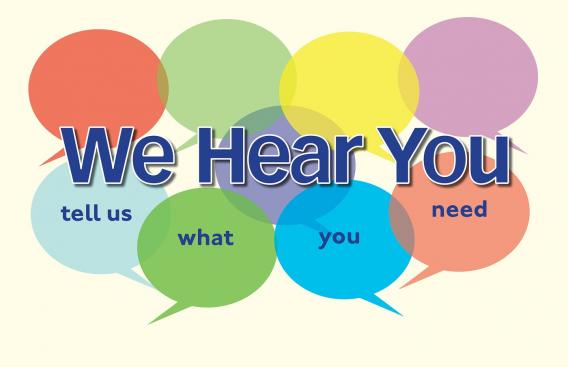 The PSYCD Student Advisory Committee provides consultation to the faculty on relevant undergraduate and graduate student issues.
They are ready to bring your comments and concerns to the department so email any member directly. Read about and find contact information for the committee members here: Student Advisory Committee   
The SLO Counseling Service at Cal Poly is taking new clients for FREE short-term counseling and consultation.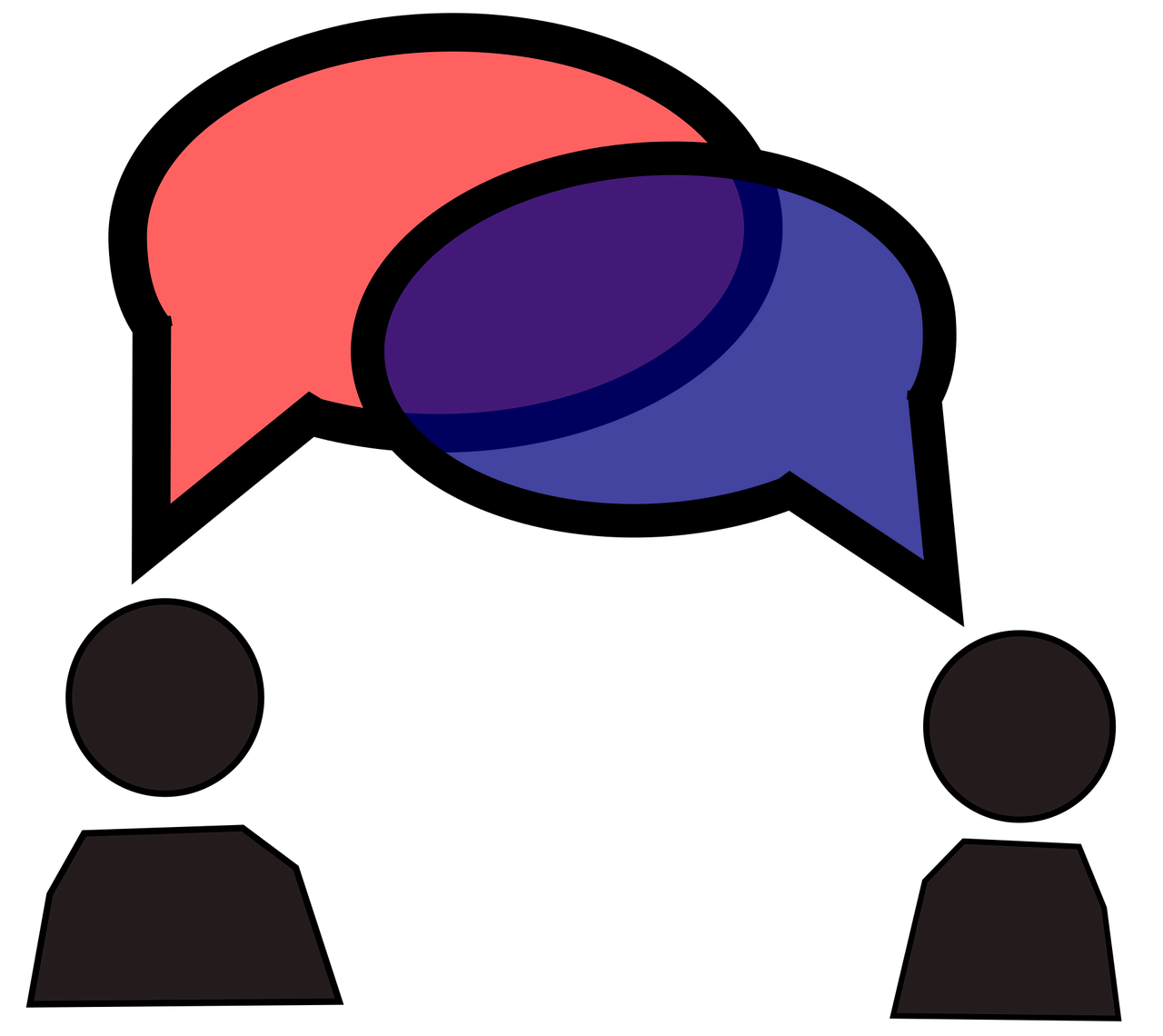 The clinic is staffed by advanced graduate students in the psychology department and treats Cal Poly students as well as individuals, couples, families, and children from the community.  During this time of the novel corona virus, services are offered virtually and they are free. Please call 805.756.1532 for an appointment. Sessions will be conducted by phone or computer. 
OPPORTUNITIES AT CAL POLY
Become a CLA Ambassador!
Applications are now open for the 2021-22 CLA Ambassador's program. The deadline to apply is May 1st. Learn more about the CLA Ambassadors: https://cla.calpoly.edu/student-resources/cla-ambassadors
CLA Ambassadors Application Form:
https://forms.gle/3FHdiBQwGdAG2Nyn9
Genetic Counseling Student Interest Group
The GCSIG meetings for spring quarter will be on Mondays at 4 p.m. PST; the first meeting will be on April 12th. We will be presenting an introduction to the career of genetic counseling and what our club is about, so now is a great time to stop by even if you have never come before! The zoom link for this meeting is https://calpoly.zoom.us/j/85955497181. Even if you can't make this weeks meeting, please join our slack and follow us on instagram to learn more! 
Slack: https://join.slack.com/t/cpgc-sig/shared_invite/zt-hx3az3vb-FEI4GDzI3GpOFy~I3XtqoQ
Facebook: https://www.facebook.com/Cal-Poly-Genetic-Counseling-SIG-107231517827662/?view_public_for=107231517827662
Instagram: https://www.instagram.com/calpolygcsig/
Poly Canyon Ventures is now accepting applications
If you are interested in everything sustainability, VC, entrepreneurship, or are looking to gain more experience then please apply! PCV is looking to bring in new creative thoughts regardless of experiences and/or major. Please see the flyer here or for any questions feel free to reach out to yoav@polycanyonventures.org
WGS Scholarships available for the 2021-22 academic year
The WGS Department is now soliciting applications for WGS Scholarships for the 2021-22 academic year. The departmental deadline for students to apply via the campus-wide online application is April 30; please see the attached flyer for more information.
Teaching for Inclusivity and Equity Program
Cal Poly's new residency program, Teaching for Inclusivity and Equity Residency (TIER) funds residents 27K to attend the program. They make a 3-yr commitment to work in either Santa Maria or Lucia Mar after the program.  These students are also desirable employee candidates because these partner districts will be involved in their training throughout the program. In the news
Are you interested in a health-related profession?
If you are thinking of pursuing a health-related career (e.g. medicine, nursing, occupational therapy, public health) check out Cal Poly's Peer Health Advising Blog to learn about workshops and events happening this quarter.
Off-Campus Research, Mentoring, Conference, and Employment Opportunities 
*New announcements will be posted in full for 2 weeks. You can access prior Tuesday Newsday announcements via the links at the end of this page. There's lots of good stuff in the archives - check it out!
CHECK OUT THIS NEW WEBSITE THAT COMPILES PAID INTERNSHIPS, CONFERENCES, GRAD SCHOOL INFORMATION SESSIONS.  PSYCHRESEARCHLIST 
THIS IS ALSO A GREAT SOURCE OF INFORMATION ABOUT GRADUATE SCHOOL, INTERNSHIPS, ETC.  RESOURCES
Conferences
The 13th Annual Midwest Undergraduate Cognitive Science Conference (MUCSC) is almost here! This virtual event will feature undergraduate presenters from a variety of disciplines, two poster sessions, and a much-anticipated keynote talk from Claire White, who studies the cognitive science of religion. Please RSVP here. The conference will run from 10:00 am to 4:00 pm EST on Saturday, April 24th. The full schedule will be posted on our website, mucsc.info, by the beginning of next week. If you have any questions, please contact us at iu.mucsc@gmail.com.
JOBS
Morro Bay LIttle Guards is hiring for the summer!

The University of Wisconsin Madison is looking for a full-time, post-bacc RA for a study using smartphones to remotely collect data from participants in opiod addiction programs. Alum Brooke Sasia ('19) shares that the PI is really great and she would highly recommend his lab! https://jobs.hr.wisc.edu/en-us/job/508793/research-specialist

Hand In Hand Preschool and Infant Center is seeking a full-time Infant, Toddler and Preschool Teacher!

Center for Autism & Related Disorders (CARD) is hiring!

United Methodist Preschool is hiring a teacher!

River Way Ranch Camp is searching for college students who are passionate about working with youth in the outdoors and who would love an opportunity to further their education and training.  They provide over 55 hours of in-depth training, including American Red Cross Lifeguard, First Aid, CPR/AED,  Ropes Challenge Course Facilitation, child behavior and emotional skills training, and more. Furthermore, they focus on developing critical soft skills such as reliability, communication, teamwork, and problem-solving. This paid position provides full room and board, and it is an opportunity that can bolster resumes and advance career development in this area of study. River Way Ranch Camp is located in the foothills of Sequoia and Kings Canyon National Park and just 35 minutes east of Fresno, CA. Find them on topeducationdegrees.org as one of the '50 Most Amazing Summer Camps in the U.S.' For more information, please click here.

Cal Poly is hiring an Admissions Officer!
Little Wings Preschool is hiring teachers!
Love to Learn Preschool is hiring part-time teachers!
Transitions Mental Health is hiring a Behavioral Health Navigator. This position provides emotional support, education, information, referrals and community outreach for adults with mental health challenges, with an emphasis on reaching underserved communities in rural regions of the county. More info here.
Internships (PAID AND UNPAID) and mentoring programs
Nobel Week Dialogue: An EF and The Forum on Education Abroad Scholarship Program' created in partnership with the Nobel Prize Museum. This fully-funded' once-in-a-lifetime opportunity is designed for the next generation of global leaders. Together' scholarship recipients will attend sessions at the 2021 Nobel Week Dialogue' explore Sweden' participate in an online course led by distinguished international educators' and tackle global challenges through action learning projects.

Learn more here. We are dedicated to fostering diversity within international education' and highly encourage future leaders from a range of institutions and under-served populations to apply. Deadline is May 5th.
The Mind and Development Lab explores a wide range of topics in developmental psychology. Some of our main interests include moral reasoning, religious and spiritual belief, and altruism. Interns will support the lab's work through a variety of tasks including recruiting and running online child participants. For more information about our research, please visit

our website

.
FREQUENTLY ASKED QUESTIONS
How do I get help with the technology I need for my online classes?
It will be essential to have regular home internet access this academic year. It will also be helpful to have access to a computer, but in most cases you should be able to access content on a smart device (e.g., iPad, tablet, phone). If you need any help with technology send an email to retention@calpoly.edu.

Cal Poly Information Technology Services is offering access to certain software previously only available in on-campus computer labs. Learn more about 

Virtual Computer Lab

.
How can I learn more about senior project?
We have updated information about Senior Projects on the department website including an Online Learning Update.
Planning your schedule for the year?
We have updated the Tentative Course Offerings link to reflect the courses we are offering this academic year. REMEMBER, however, things can change so check back often. 
And as always....
To make an advising appointment with Dr. Jipson, please use the link below. Remember - if you make an appointment, keep it! Or cancel it ahead of time.  Thanks!
Advising Appointments with Dr. Jipson
For ICMA requests, please complete the Eligibility Inquiry Form prior to attempting to meet with Dr. Jipson.  Email  rhastin@calpoly.edu with any questions. 
Tuesday Newsday Archives
March 15, 2021 (scroll to the bottom to see links to all archived Tuesday Newsdays from Winter 2021)
December 1, 2020 (scroll to the bottom to see links to all archived Tuesday Newsdays from Fall 2020)
Related Content